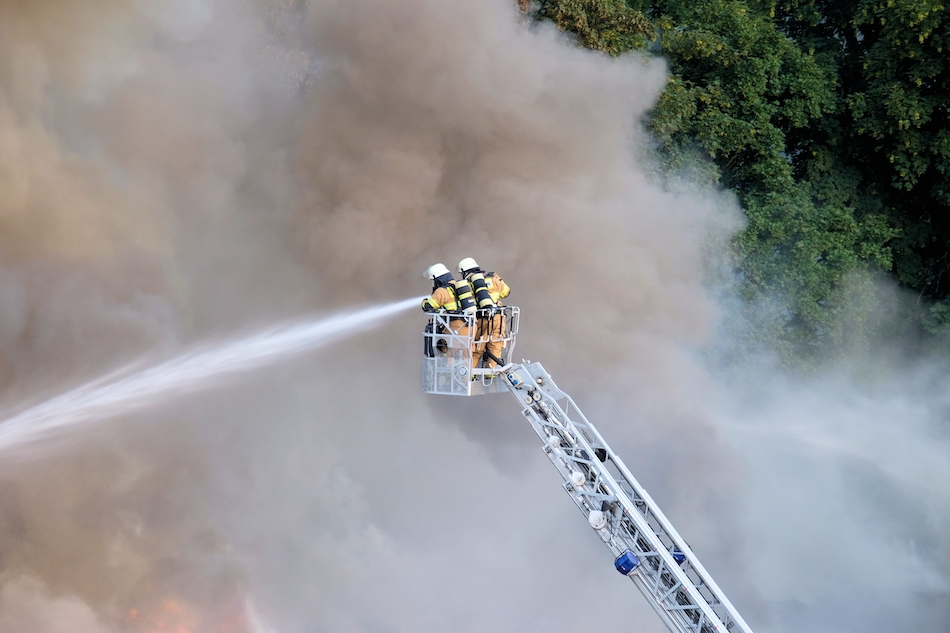 Wildfires have destroyed thousands of structures during a record-setting 2021, flattening cities and raising the death toll significantly. Sadly, millions of acres have burned to the ground in the United States. AccuWeather estimates damages of up to $90 billion this year alone. 
Aside from the devastating impact on individuals and their loved ones, wildfires cause many issues for commercial property owners. Consider electrical system shutdowns that cause massive setbacks, or worse yet, losing an entire structure to flames. However, without any sway over Mother Nature, how can commercial property owners prepare for wildfires and the destruction they bring? Let's discuss a few ways to battle the blazes.
Know What You're Up Against
Dixie, River, and Fawn are only a handful of the names assigned to various California wildfires that raged this year. Many other wildfires spread across the US throughout the typical wildfire season, starting in June and ending in October. Unfortunately, the statistics outlined in the graphic below only point to more of the same in the future.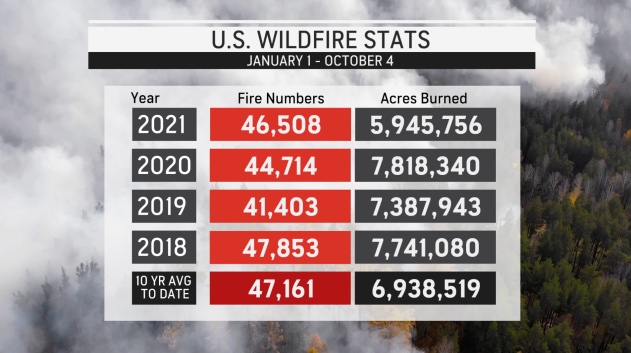 Although wildfires are a natural part of some ecosystems, the Climate Science Special Report confirms that wildfires have increasingly become more widespread since the mid-1980s. As imagined, the western United States is a high-risk area, prone to large and frequent wildfires. The US National Climate Assessment, released every five years, expects a 25% increase in wildfires across the country — specifically the Southwest, as outlined below.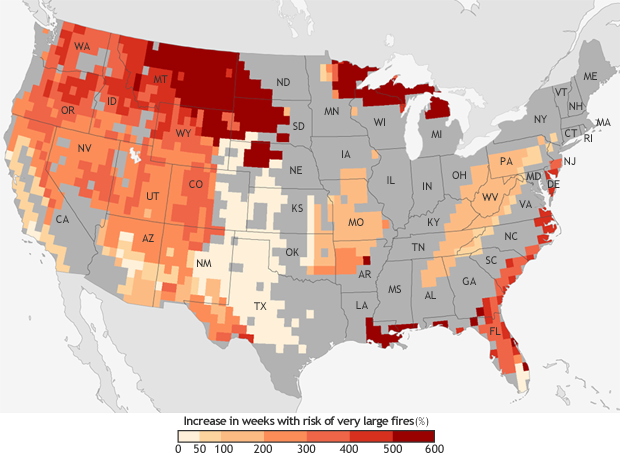 Keep in mind that the world isn't changing on its own. We humans play a vital role in our shifting environmental situation. That said, several factors contribute to the uptick in US blazes, such as:
Climate change

Human-burning of fossil fuels

Greenhouse gas emission

Temperature trends

Soil moisture

Vegetation

Forest management

Fire suppression
After partnering with commercial property owners nationwide, we understand that the news of ongoing wildfires might be the most jagged pill to swallow. Most of us hoped that this "hot" trend would come to an end — but the stars aren't aligning that way. Still, knowing what you're up against is the first part of any risk management plan. So, consider yourself off to a great start. 
Prepare for the Threat of Wildfires 
Although the outlook for overcoming wildfires might seem bleak, you can still be a savvy property owner by outsmarting the threat. According to BBC News, human carelessness causes most wildfires, such as campfires, discarding lit cigarettes, or even playing with fireworks. The following highlights steps to take before the first sparks ever ignite.
Establish a Response Team
By the time a disaster strikes, it's already too late to organize a chain of command, and chaos will get the best of a haphazard team time after time. Instead, consider establishing a response team beforehand, delegating roles and responsibilities to specific management team members. 
For example, assign someone to monitor the air quality using apps such as AirData or AirNow. If wildfires begin polluting the air, impacting your residents' health, your designated team member can alert them. Besides air quality, think about using apps, such as the Red Cross Emergency app, to guide residents to the nearest shelter if necessary.
If team members embrace their emergency roles, your business can continue operating uninterrupted regardless of a local threat. This approach will safeguard your daily operations as well as your bottom line.
Stockpile Emergency Supplies
Although it's not your job to fight fires or administer emergency medical attention, it's an excellent idea to stock up on a few items. Fire extinguishers, first aid kits, and N95 respirator masks are handy in the event of a wildfire. 
Additionally, think about how you'll manage a specific property if a wildfire threatens it or your office. Do you have important data stored digitally or in a fireproof safe? Besides documents, consider creating and distributing an evacuation plan for each property. It's better to be over-prepared than to wind up helpless and empty-handed in an emergency. 
Shield Your Properties
Lastly, commercial property owners must safeguard their properties the best they can. It's not always possible to prevent wildfires entirely, but we certainly don't have to help them along. Consider the following ideas to create a more defensible space:
Know whether your property is in a high-risk zone. 

Clear away debris and dead vegetation regularly.

Remove combustible material from the property.

Inspect fire sprinkler systems regularly.

Avoid storing fuel or flammable liquids.

Irrigate and maintain any vegetation. 

Opt for non-woody and low-growing greenery.

Use flame-retardant landscape (i.e., rocks or pavers). 

Surround buildings with hard surfaces, such as concrete sidewalks.

Designate a shed or outbuilding for wood storage. 

Prune any tree branches lower than six feet off the ground.

Use screens of fencing to prevent debris from gathering under decks or patios.

Cover attic and soffit vents with metal mesh.
Stay Vigilant During Wildfire Season 
Although it's tempting to hold your breath and cross your fingers during wildfire season, we encourage you to try something slightly different. Create a network of knowledgeable individuals around you. Foster relationships with authorities in your area, such as members of the fire department and local weather watchers. 
Local firefighters are well-known for supporting wildfire preparedness, so lean on that wisdom. Also, land management agencies can teach you how to reduce wildfire risk merely by altering the landscapes. These tiny steps can make a significant difference; take advantage of their knowledge. Another idea is to download the FEMA app to get real-time alerts from the National Weather Service.
Remember not to grow lax as the season progresses; wildfires can seemingly develop overnight. Continue training employees to be valued members of your response team. Stay attuned to the weather forecast and air quality reports, and monitor your properties with the help of your team. Keep in mind that if you aren't shielding your property from the risk of wildfires, no one is.  
Establish a Recovery Plan
The more you prioritize wildfire preparedness, the more second nature it will become for your entire organization. Employees and residents will come to expect these best practices from you. Your wildfire preparedness decisions will instill trust and confidence in those you manage. 
However, if a loss does occur, recovering might be a long and challenging process. Before a wildfire strikes, sit down with your broker to discuss your commercial insurance options. Are your properties adequately covered? How will you recover from the loss? 
Have you learned about your insurance alternatives for wildfire protection? Most commercial property owners aren't aware of all the options. So, talk candidly with your broker about navigating worst-case scenarios. Sure, it's a grim chat, but one you'll appreciate having before tragedy strikes. To give you a head start, check out our post, Wildfire Insurance: What Options Do You Really Have? 
If you're interested in learning more about your commercial insurance options, please visit our Contact Us page.