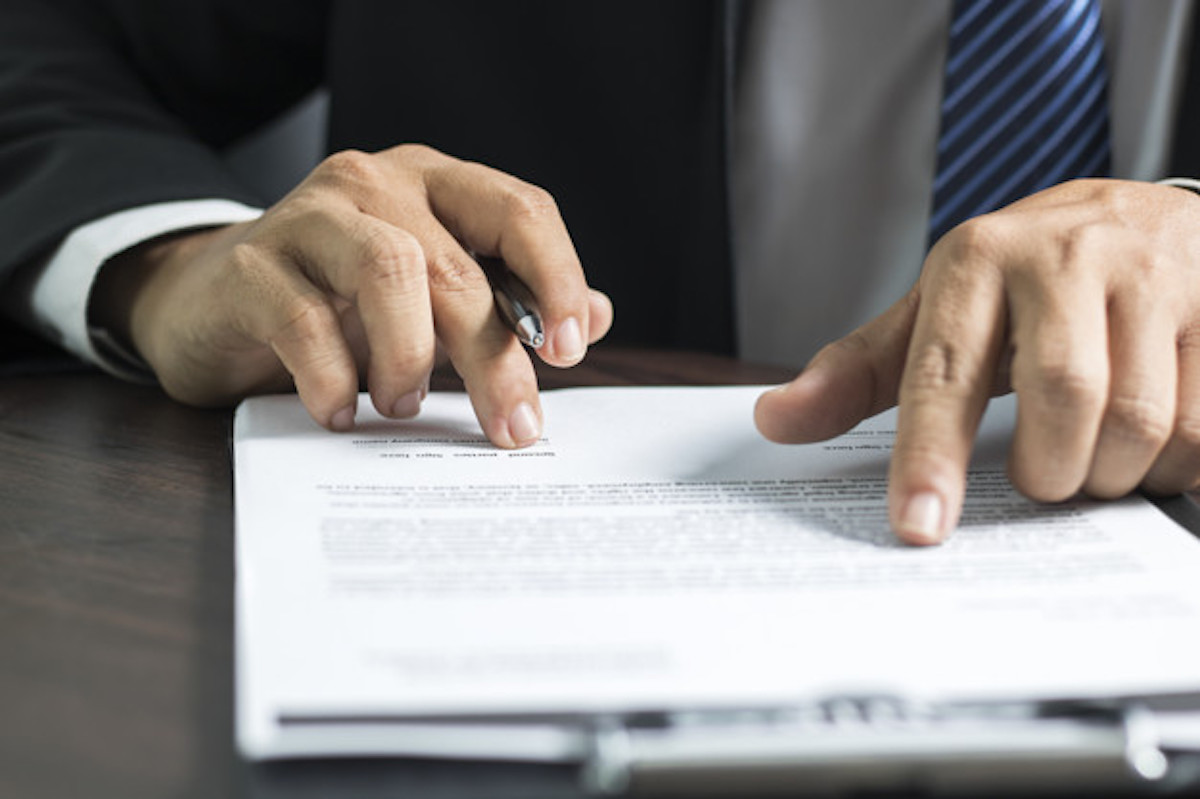 Property insurance policies are an integral part of underwriting a commercial real estate loan. However, insurance policy review is a task most commercial property owners and lenders dislike. It's tedious and downright confusing at times. What does the commercial property lender need to know to avoid gaps in coverage and other insurance complications?
Property Purchases or Refinances Require Proof of Insurance Coverage
The financial strength of the insurer is one of the most important factors to consider when reviewing insurance coverage. The financial strength of the insurance company helps to protect your financial investment. To protect your interest in a commercial property, the proper coverage proof is paramount. The basic requirements for insurance are as follows.
The insurer's financial rating of at least an "A" or "A-"
Insurance proof, usually a certificate of insurance or a policy copy
Cancellation provision with notification of 30 to 60 days
Lenders like Fannie Mae may impose less stringent requirements when providing financing. For example, the lender allows a "B" or better Best's Rating or an "A" or better and a Financial Size Category of "VIII" or greater in the Non-US Edition of Best's.
However, according to some insurance experts, "B" rated companies can head south quickly, so many lenders demand at least an "A-" rating to protect themselves.
According to the Insurance Information Institute (III), five major rating agencies evaluate insurers' financial strength. Each rating agency assesses an insurer's strength slightly differently, so the III recommends you consider the rating of two or more agencies before you accept the policy.
What Lenders Should Know About Commercial Insurance Policy Review
While your insurance requirements may refer to "all-risk coverage," the industry has not used that phrase in many years. Instead, current property policies come in the following forms.
Basic form
Broad form
Special form
The first two forms cover property against perils specifically outlined in the policy, including fire, windstorm and hail. The Special Form covers risks not specifically excluded. If the insurer will write the special form, it is broader coverage for most property owners. Most lenders and attorneys who specialize in commercial real estate insist on the special form.
Next, understand what each policy excludes from coverage. The typical property policy will not cover earth movement, nuclear hazards, neglect, seizure of property by authorities, or water damage from sewer backup or flood. Any property located in a flood zone should also show evidence of flood coverage, which in many cases would be a separate policy backstopped by the National Flood Insurance Program.
The deductible on the policy is another important factor to review. The deductible may be a flat dollar amount, such as $1,000, or may apply as a percentage of the amount of insurance on the structure. Properties located in the Gulf Coast or along seaboards usually carry higher deductibles, often expressed as a percentage of the building insured value or the loss amount. For more information on wind and hail deductibles, visit our link.
The carrier may write the insurance policy on either an actual cash value basis (ACV) or a replacement cost (RC) basis. Losses on policies written on an ACV basis will pay the cost of the damaged property minus any applicable depreciation. Replacement cost pays the amount needed to repair or replace without considering depreciation. The insurer will pay the full amount of RC, however, only after the insured provides repair proof. While RC coverage is superior, there are times when the insurer will not write replacement cost on a building and will write only ACV. This is especially true on older buildings or those not in good condition, or those with historic value.
Consider this claim. A ten-year old asphalt shingle roof is hail damaged beyond repair, and the building requires a new roof. The average life expectancy of this type of roof is twenty years. The cost to repair the roof is $20,000. An ACV policy would pay only $10,000, the depreciated value of the roof replacement, minus the insured's deductible. A policy that covers the same roof at replacement cost would pay the total amount, $20,000, minus the insured's deductible.
Coinsurance provisions in a commercial property policy can also impact claims payouts. Insurers typically impose a coinsurance penalty when the owner has not insured the property to value. That coinsurance requirement is normally 80% to 90% of value. For example, with an 80% coinsurance provision on a $1 million property, the insured must carry $800,000 of insurance to meet this important provision. To learn more about coinsurance, visit our link.
Why Lenders Should Care About Property and Liability Insurance Review
Problems can arise from any of the policy provisions described above. No lender wants to engage in a claim insurance battle, that may endanger profitability on a property. Adequately insuring the risks associated with properties where you have financial interests, including liability exposures, can help protect your assets. Proper cancellation provisions in a policy help to ensure that the insurer notifies you if your mortgagor fails to pay premiums. This allows you to promptly place coverage to protect your interests.
Make sure the policy correctly lists your organization as the mortgagee. Ensure the policy reflects the current name of your company. Mergers and acquisitions, or any sale of the loan, may impact coverage.
Commercial Insurance Policy Review Implications on Mezzanine, Bridge and Hard Money Loans
Any type of subordinate financing carries enough risk without worrying about adequate property insurance and lien protection. Be sure that the senior lender, or the equity ownership in the case of mezzanine financing, has satisfactory insurance coverage and that your company is listed as a mortgagee on the insurance policy. Underwriters and brokers who specialize in commercial property are familiar with various ways to secure property coverage for hard money lenders in the event catastrophic or other losses damage the property in interest.
Lending against commercial properties carries financial risk. No matter the overall funding strategy, lenders must ensure they cover their financial interests with adequate insurance. At ReShield, we specialize in commercial property insurance and can help you select the right policy for the risk. Working with your broker, you can make your commercial insurance policy review a much easier and safer experience. Contact us here to get started.