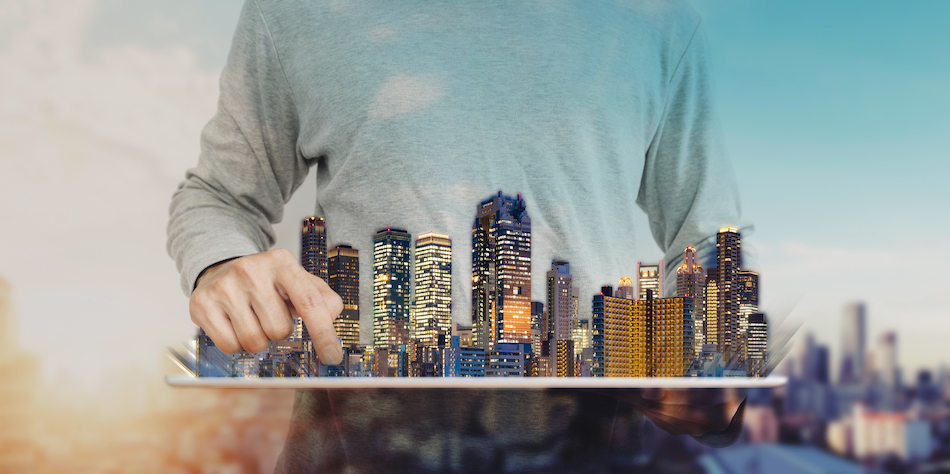 Real estate investors face a plethora of risks when renting property to tenants. Fortunately, many of these exposures can be mitigated with the help of a solid risk management plan (and a seasoned commercial insurance broker). Still, nearly any accident on a rental property can result in a claim and, subsequently, costly litigation. As a real estate investor, you may need an extra layer of protection, namely an umbrella policy. Here's why you should have umbrella coverage in your wheelhouse and how much of an umbrella limit to consider. 
Why Real Estate Investors Need Umbrella Coverage 
Umbrella coverage is an extra layer of protection for your business and personal assets. With real estate coverage undergoing significant shifts in 2022, it pays to genuinely understand how umbrella coverage works. 
Simply said, umbrella coverage is an excess policy supplementing underlying policies, such as general liability or other liability coverage lines. The following are some of the most common real estate claim scenarios, and you'll notice that underlying coverage won't always cover the cost of the claim. 
Common Claims
While each real estate property is different, here are a few common claims:
A landlord failed to change locks in between tenants. The former tenant breaks in and damages the current tenant's personal property. 

A third party (i.e., a neighbor) sues the landlord for damages the tenant caused. 

A tenant sustains severe injuries due to the property not being properly maintained.

A tenant is injured in a common area of the real estate property and sues the landlord.

While a property is vacant, a trespasser is injured while on the vacant property and sues the landlord.
The Rule of Thumb
Knowing how much umbrella coverage limits to purchase means being aware of your particular risks. For example, have you filed a claim in the past? Do you face more significant exposure on one liability coverage line than another?
Umbrella limits typically range from $1 million to $25 million, depending on several variables. No one-size-fits-all limit works; however, educating yourself about umbrella coverage goes a long way. As we explain the ins and outs of umbrella coverage in this post, we believe you'll land on the right limit you genuinely need for your real estate investment. 
Also, it's beneficial to team with a commercial insurance broker specializing in commercial real estate. They've likely seen it all and can advise you on how much coverage you'll be "short" in one area of risk. 
How Umbrella Insurance Works for Real Estate Investors 
A fantastic feature of umbrella coverage is that it's one of the most customizable policies on the market. Real estate investors navigating specific needs with complementing insurance policies can add umbrella coverage to extend the reach of underlying policies. If you exhaust the limits of an underlying policy, the umbrella policy kicks in to cover outstanding costs. 
Another great feature; an umbrella policy covers a wide range of risks. Plus, this coverage can protect multiple real estate properties in different areas of the US.     
Excess Liability vs. Umbrella Policy
There is a slight distinction worth mentioning between excess liability coverage and an umbrella policy. Excess liability only increases the limit of one line of coverage, while umbrella coverage is more blanket coverage for several real estate properties in multiple cities or states. 
An umbrella policy is a type of excess coverage, but excess liability isn't always umbrella coverage. Many people use the terms "excess" and "umbrella" interchangeably, but that isn't always the case for particular coverages. 
For example, excess liability can extend the coverage of a general liability policy for one real estate property in one city. But umbrella coverage provides extra protection for general liability and other coverage lines for several properties in multiple states. 
Understanding this distinction will help you decide what umbrella limits to purchase for your real estate investment portfolio. 
What Umbrella Insurance Covers
Umbrella coverage kicks in when the limits of other liability coverage lines are exhausted. The two overarching umbrella coverages include: 
Bodily Injury or Property Damage

:

Physical injury or illness to a person, caused by your business activities. The damage, destruction, or theft of property belonging to a third party.

Contractual Liability

:

Regarding "insured contracts," such as leases and easements, legal expenses arising from you taking on the tort liability of another party who may be required to pay damages from bodily injury or property damage to a third party. When companies sign office leases, they often assume the landlord's tort liability if someone, for instance, slips on a wet floor within the office space.
What It Does Not Cover
In a perfect world, an insurance policy for every circumstance would exist. However, in the real world, we must accept some limitations. Here's what an umbrella policy wouldn't cover:
Property damage

: Umbrella coverage is a liability (casualty) policy, and property insurance responds to property damage. However, if you need more property insurance coverage, consider increasing your limits on that particular coverage line.

Personal injury to a landlord

:

Several other coverage lines respond to personal injury claims depending on the case.

 

Intentional property damage caused by a landlord

: A common example of this scenario is a landlord changing the locks to prevent the tenant from entering amid the eviction process.   
The Cost of an Umbrella Policy
Remember, umbrella limits typically range from $1 to $25 million as each real estate investor has unique needs that determine liability limits.  We've seen the cost of umbrella policies varying from client to client significantly, including the increase per million in coverage. An excellent approach is to request an estimate for your specific needs.
Many variables factor into the cost of an umbrella policy, such as:
Investor's needs

Property type

Location

Property value

Deductible

Claim history
Working with a commercial insurance broker specializing in real estate investments is always your best bet — but finding the perfect fit can be challenging. For helpful tips about getting the most out of the relationship with your broker, see our most recent post, How to Maximize Your Insurance Broker Relationship & Make Them an Asset to Tenants.
---
If you're interested in learning more about your commercial insurance options, please visit our Contact Us page. We're here to help!