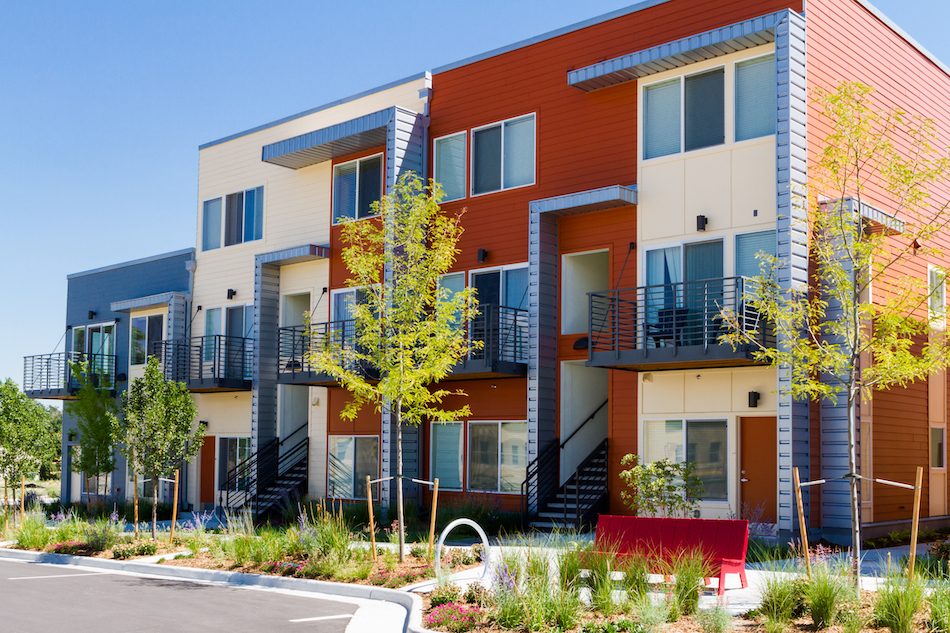 None of us could have predicted what the past several years would bring. The challenges of the changing climate, not to mention a global health crisis, have impacted the multifamily real estate market tremendously. This post looks at those various challenges shaping the market and what we can expect in the future. Let's dive in.
How 2021 Reinvented Multifamily Real Estate Portfolios
Although most of us long for things to return to the way they were before the COVID-19 pandemic, that way of living is likely far off. Nearly everything has changed because of this health crisis, from how we dine out to the multifamily real estate market. 
The Pandemic's Impact
It's safe to say that the pandemic put a vast and unique strain on the housing market. US renters experienced increased rent for multifamily properties — duplexes, townhomes, and apartments — mainly because these living situations were a hot commodity. This uptrend coupled with pandemic-induced financial hardships made commercial property owners change their approach.
While the American people were busy juggling their careers, families, and housing situation, the commercial real estate market encountered challenges of its own. As mentioned, the demand for multifamily housing increased significantly early in 2021, and it hasn't stopped. Renters extend leases more often, making the real estate market highly competitive. We see more financing options and property repurposing plans than ever before.
Catastrophe Exposure
The pandemic wasn't the only impacting force the multifamily real estate industry faced. Wildfires in the West, deep freezes in the South, and flooding in the East, to name a few issues, have been significant catastrophes for the real estate market and insurance industry to overcome. In short, climate change proved to be challenging.  
Hurricane Ida cost the insurance industry roughly $25 billion, while the unexpected Texas freeze cost around $90 billion in total losses. These damages and others contributed to a more rigid market for real estate investors to navigate. 
The Risk Management Outlook for Multifamily Real Estate
While no one can predict the future, we know that multifamily real estate investors will encounter a somewhat challenging insurance landscape this year. Here's what we foresee unfolding.
Coverage Options
The catastrophes mentioned earlier now force underwriters to approach policy-writing cautiously. They pay special attention to geographic location and whether a property is in a high-risk area. Recent floods busted the Federal Emergency Management Agency's (FEMA's) previously-established flood zones, forcing the agency to redraw the flood lines. And underwriters have taken notice. 
Unfortunately, catastrophes that we used to consider rare are now expected occurrences. So, the insurance industry must change to address these new challenges. That said, many reinsurers are currently exiting the market, causing higher rates and fewer coverage options, particularly in catastrophe-prone areas. 
Additionally, many carriers now require higher deductibles, particularly on catastrophe exposures (i.e., wind, hail, etc.). While it's being pushed by carriers, in some instances, it can also be an avenue that insureds can explore to find more affordable coverage.
Risk Management Tools
In an earlier post, we reported about the new National Flood Insurance Program (NFIP) rating system. What's more, FEMA is heading in the right direction regarding this new system. Like FEMA, commercial real estate investors will need to rely on tech-enabled catastrophe modeling tools to ensure the best coverage and pricing.
While traditional recovery planning will still come into play, you must up the ante. Underwriters want proof that you've customized your risk mitigation plans to your commercial property. They will likely require frequent on-site inspections and your staff to be well-trained in disaster recovery.   
Repurposing Properties
Traditional brick-and-mortar stores are quickly becoming a thing of the past. Plenty of commercial buildings sit empty — but that's changing. Real estate investors have started purchasing properties to repurpose them. For example, buildings that used to be grocery stores are being renovated into storage facilities. 
Keep in mind that when a property's purpose changes, its risks also change. While this doesn't always directly impact multiple real estate properties, it has a trickle effect. Commercial property owners must work closely with their brokers to re-evaluate the building's risks. New exposures in various real estate sectors have a way of impacting the entire industry. 
Creative Underwriting Solutions
While we expect the multifamily real estate market to face higher rates and reduced capacity, we don't see it as a "doom and gloom" situation. Of course, we expect underwriters to put your loss and renovation history, location, and coverage needs under the microscope. 
However, we also expect commercial property owners to embrace more creative underwriting solutions. Perhaps your property was built over 25 years ago, a fact most underwriters would flag. But do you have ongoing disaster recovery training scheduled for your staff? Or maybe you are in a high-risk zone. But have you implemented high-tech risk management efforts to combat your level of exposure? Now is the time to help yourself land better coverage by getting creative.
Despite some mainstream insurance carriers bowing out of this particular market, we anticipate proper controls leveraging price hikes and strict underwriting. We encourage you to work hand-in-hand with your broker to reimagine your landscape in the multifamily real estate market. 
—-
If you're interested in learning more about your commercial insurance options, please visit our Contact Us page. We're here to help!