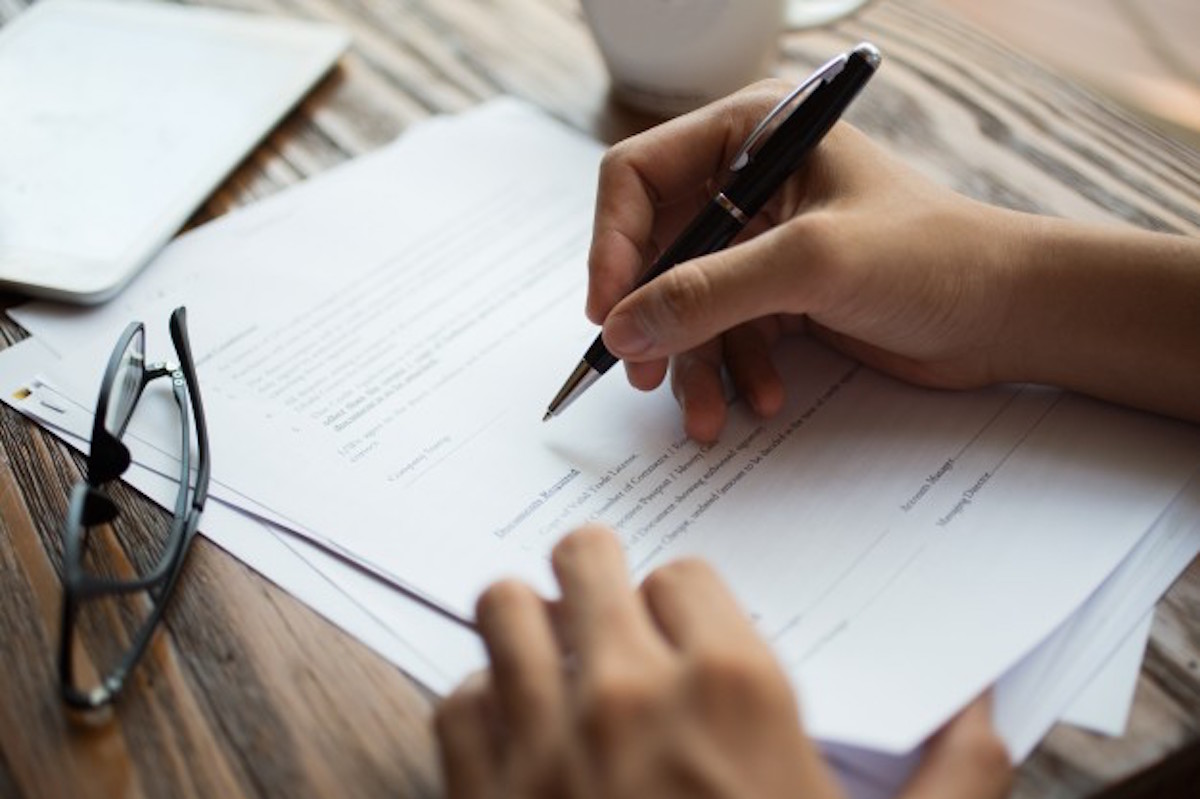 The broker of record letter (BOR) in insurance is a tool insurance agents and brokers utilize to assume the negotiation of your insurance account. Like any legal document, understanding the effects of the wording of the BOR can be challenging for the typical commercial insured.
The BOR letter establishes a legal relationship between your entity, the broker and the insurer or insurers currently providing your insurance coverage. If you're establishing a new business or a new entity, for example, forming a subsidiary, your agent may ask for a BOR to notify insurers of the agent's right to determine coverage options and negotiate on your behalf. If you're moving your business to a new brokerage, the BOR tells the insurers that you are replacing your broker and that your new broker is your broker of record.
What Is the Purpose of the Broker of Record Letter?
The BOR letter accomplishes the following.
Ends the current relationship between the policyholder and his or her current broker or agent for any carriers listed on the BOR
Ends any negotiation on behalf of the policyholder by the current agent or broker
Appoints the new broker and officially notifies that existing broker, through the carrier, of the new broker's negotiation authority with all listed insurers
Allows the new broker to access claims and underwriting information on behalf of the policyholder
Provides a short transition period between brokerages or agencies so that all parties can discuss the transfer, allowing a smooth transition for the policyholder
Insurance agents are familiar with BOR arrangements and generally cooperate with the terms of the letter.
What are the Time Frames for Broker of Record Letters?
Broker of record letters generally occur prior to renewal. In today's more challenging insurance market with higher rates and higher retentions, many agents want to begin the renewal process three-to-four months prior to renewal.
If you sign a BOR and later change your mind, you can rescind the BOR within a certain time frame. Often that time frame is short – ten days is customary.
Why Do Policyholders Change Brokers?
Policyholders change brokers for many reasons. It's not a decision undertaken lightly by commercial policyholders, especially those policyholders who manage a large portfolio of commercial real estate properties.
Here are some reasons that a commercial real estate risk manager or commercial property owner may want to change to a new broker.
You are dissatisfied with the current insurance broker's level of service. Many commercial policyholders complain that they hear from their agent only once a year – right before renewal. One way to improve your relationship with your current insurance broker or agent is to set quarterly meetings. During these meetings, you can discuss

Changes to your real estate portfolio

Seasonal fluctuations that might impact your business income exposures should a loss arise at one of your operations at high season; for example, a resort in Florida hit by a hurricane in peak season

Loss exposures that the insurer or agent can help you manage, such as a specific cyber risk threat that emerged in your industry

Claims and their statuses, including reserve amounts

Your current broker may not have an appointment with your newly preferred carrier. Or your current broker may have lost their appointment with your current carrier. When this occurs, you may not have a choice. You may need a new agent. Often, your current insurer can direct you to another agent, and that agent or broker will ask you to sign a BOR.
You meet a new broker who can provide more services, such as loss prevention assistance or stronger negotiating expertise.
Your business and your real estate portfolio have grown to the point where you need a broker, not an agent. Insurance agents represent the insurance companies. Brokers, on the other hand, represent you the policyholder.
The increasingly competitive insurance market requires that you place your business with surplus lines insurers. In that case, you will need to work with a brokerage with an in-house surplus lines broker licensed to transact with surplus lines carriers.
If you decide to change your agent or broker, a broker of record letter ensures a smoother transition.
What to Watch for When Signing a Broker of Record Letter
Here are a few tips to consider when signing a BOR.
Watch the wording in the BOR document. If you're only allowing the new agent or broker to represent you on your property portfolio, don't sign a BOR with wording that gives the agent or broker access to all your insurance companies or policies. The BOR officially terminates your relationship with your current broker for any companies you've authorized the new broker to approach. Your current broker can no longer negotiate on your behalf. Be sure you outline which carriers your new agent or broker can approach on your behalf if you want the new broker to handle only part of your insurance.
Let your current agent know if you are working with another broker for competing quotes. Some agents who want to quote your renewal will ask for a BOR so they can approach "blocked" insurance markets, which are those markets already approached by your current agent. If you're going to get competing quotes, let your current agent know. Getting competing quotes isn't unusual. Also, a call from your current insurance companies telling your current agent that they have a BOR file won't be a surprise.
If an agent or broker wrote your account incorrectly, simply signing a BOR will not rectify insurance coverage errors. For example, if your current commercial policy fails to list one of your commercial properties, the BOR process will not fix that omission. Only a thorough review of your account by the new broker will correct any issues on your existing coverage. One danger signal is when the new broker simply renews your policy "as expiring" without doing a coverage review.
The BOR letter is a vital document in the insurance process. Read any BOR language carefully. If in doubt, ask for a more thorough explanation of what you are signing.
Never allow an agent or broker soliciting your business to pressure you into signing something you don't understand or may later regret. Understand what services they promise that your current agent can't offer. Often meeting with your current agent can resolve any issues you have with their service or your coverage.