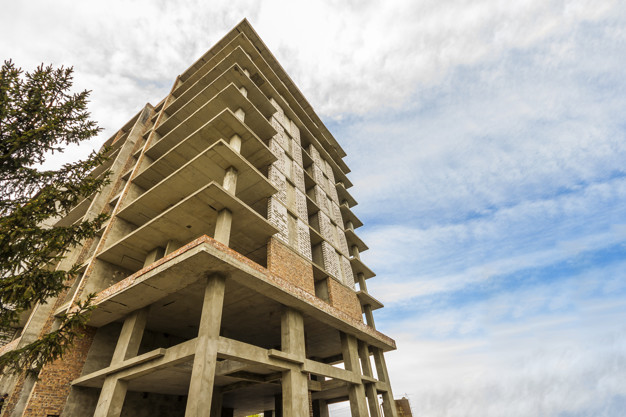 The 2019 commercial real estate insurance rate increases will continue into 2020, insurance experts predict.  Along with rate increases, the International Risk Management Institute (IRMI) forecasts more restrictive insurance coverage offerings, additional information requests from underwriters and a stronger tendency for underwriters to decline new and renewal risks. For commercial real estate insurance managers, rate pressures may impact profitability.
Increased Insurance Submissions Means Preparing Earlier for Renewal
According to one insurance practice leader, underwriting submissions are up 25 to 35% across all insurers. In habitational risk, liability coverage for apartment risks has emerged as one of the toughest sectors to insure with challenges that include assault and battery risks as well as slip and falls. Jurisdictions like Florida, New York, Georgia, Texas and California will see tightening underwriting standards and less capacity, meaning carriers may extend lower limits and request higher deductibles and retentions. Jurisdiction, not necessarily the insured's risk management approach, appears to be a major factor in today's real estate insurance underwriting decisions.
With increasing jury verdicts pushing premium increases, more real estate investors are seeking ways to lower premiums. Many are attempting to go solo on their insurance rather than remain in their property manager's risk portfolio. However, today's carriers may ask for more risk management detail as well as requesting loss runs for longer periods. Traditionally, underwriters would review three-to-five years of loss runs. Today we see carriers asking for up to ten years of loss runs before deciding on an account's insurability.
Underwriting Rejections, Limited Insurance Limits and More Exclusions Can Increase Your Risk
Real estate investors, especially in habitational risks like apartments, must prepare earlier for renewal and take a very targeted approach to their insurance coverage. They should showcase any efforts they've taken to manage weather-related risks. Working with a broker experienced in real estate risks can give investors seeking improved coverage a strong advantage in today's competitive insurance marketplace. Business Insurance reports that habitational risk is "one of those ugly words in the marketplace right now," citing "drastic changes in terms, conditions and premiums in most occupancies."
According to IRMI's Insurance Market Report 2019, insureds with any loss history in the past 12 months can expect general liability rate increases from five to 15%. Underwriters may impose more insurance sublimits to reduce their exposure to liability.
This tightening insurance marketplace means the real estate sector must focus on strategic risk management and determine how to balance accepting more risk with profitability. Enterprise risk management, a strategic approach to identifying and managing all risks facing an organization, is more important than ever to today's real estate owners and managers.
Commercial Real Estate Insurance Property Rates Impacted by Catastrophes
In property insurance coverage, insurance rates are "significantly higher," according to IRMI. Several unprofitable years, driven by catastrophe losses and an increase in the reopening of many closed property claims, have forced rates higher, especially on large commercial property accounts. Real estate investors could see rate increases as high as the double digits, according to one insurance expert. However, properties located in areas exposed to fires, floods, or windstorms are likely to see the highest increases. Additionally, underwriters are scrutinizing frame construction due to an increasing number of fire losses.
Finding adequate property limits in frame construction is more challenging. Standard property insurance markets may shy away from writing property risks, especially those with a loss history. Excess and surplus (E&S) lines markets are poised to pick up the slack, however, and an agent or broker with deep ties to the E&S market can help real estate risk managers strategically protect their real estate portfolios.
It is as important as ever to work with a broker who is your risk management partner in order to ensure insurance carriers feel comfortable with your loss history and your risk management program.
The Commercial Real Estate Insurance Excess or Umbrella Liability Picture
Rate increases hit the commercial excess liability market before the primary market, according to IRMI. These increases have particularly stressed the excess liability market.  Auto liability is very hard hit for insureds with fleet exposures, with rate hikes of 15% or more. Insurers are insisting on higher attachment points, especially with excess liability covering auto exposures. While in the past many real estate investors purchased excess coverage with a different carrier than the underlying insurer to save money, today's underwriters will charge a higher rate when that carrier doesn't write the underlying liability coverage.
Commercial Real Estate Insurance for Professional Liability Rates Under Pressure, As Well
The professional liability market is seeing rate increases of up to 30%, according to IRMI. Ten percent seems to be "the norm," according to one wholesale brokerage. Even strong risks are experiencing rate hikes in their professional liability policies. However, terms and conditions remain more stable than in other lines.
Increases of 10% and higher are now the norm in directors and officers (D&O) insurance coverage. Carriers are demanding changes in retention levels they require, and some carriers left the D&O market entirely. This means less capacity and more underwriting leverage for the carriers that remain in the D&O sector. Pressure from cyber exposures and fears of harassment claims are causing underwriting and boardroom worries.
In the big picture, expect this: Lower D&O limits, higher premiums, increased retentions and an increase in coverage restrictions will challenge the commercial real estate insurance market in 2020.
If we can help you better manage your real estate risk, contact us at this link.