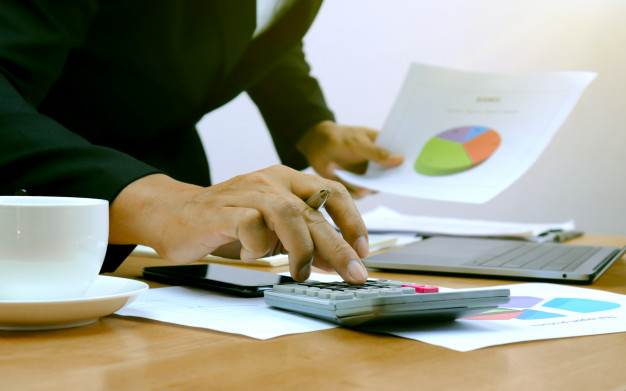 Reducing insurance costs is something we may consider only before annual renewal. During these difficult times, cost cutting is a priority for all business owners. In the current market, commercial real estate owners may face significant challenges due to declining occupancies. Other predicted metrics, including cap rates, may drop, as well. Even if you're not currently in the renewal process for your commercial real estate (CRE) portfolio, you can review your current insurance policies and consider some adjustments that control premiums before you renew.
Review Each Insurance Coverage Type Separately
Workers compensation insurance – Have you reduced your staff? Have you outsourced services, like utilizing outside facilities maintenance companies instead of onsite workers? Lower payroll means lower workers compensation costs. Run your payroll figures for the past several quarters and note any differences. What estimated payrolls did you report?
Schedule time with your insurance broker to review your payroll figures and the accompanying class codes of any workers. Don't wait until the end of the year when your workers compensation audit arrives to achieve those savings. Get them now if warranted.
Property insurance – Be sure you are reporting your property values correctly. While you want to be certain you're insuring to value, that value is not your property's market value. Use the replacement cost of the building, taking into consideration material and labor costs, any code upgrades required at the time of the loss and market conditions that might influence the availability of contractors or materials. We've written extensively on this topic at the this link.
Additionally, be sure that you're receiving credit for all protective features on your properties. These can include sprinkler systems, central station smoke and burglar alarms, carbon monoxide alarms, recently inspected fire extinguishers, multiple means of egress, emergency lighting, exit signs, and more. Similarly, if you've recently upgraded a building, replaced a roof, or obtained an updated appraisal, let your insurance broker know.
Liability insurance – It may be tempting to "let that umbrella policy go." Resist the temptation to save costs by lowering liability limits or cancelling your excess liability coverage. "Social inflation" is the increased claims costs resulting from larger jury awards and carriers' tendency to settle claims rather than face the uncertainty of a jury. Social inflation is increasing across the US. As you may know from dealing with tenancy difficulties, some Americans resent business entities. Keeping higher liability limits can help you avoid a "shock loss" that can hurt or bankrupt your business.
Employment practices liability (EPL) insurance – In uncertain times when we face layoffs and other job cuts, such as hours reductions or unpaid leave, employment practices insurance provides several benefits. Not only does EPL insurance offer protection against layoffs and reductions in force, most EPL carriers provide a helpline and other resources that provide advice in advance of your employment decisions. If you have EPL, don't make employment decisions without consulting your carrier's helpline. If you don't have this coverage, consider it. It pays big dividends in troubled economic times.
Review Your Insurance Deductibles and Self-Insured Retentions
Is this the time to increase your property insurance deductibles? We explored this topic in depth in this blog. While it makes sense for you to reconsider taking higher deductibles, you must look at this decision given other operating issues you may face currently. For example, if leases cancel and you have less income, will you still have enough cash on hand to fund higher deductibles or increased self-insured retentions?
Look at deductibles for the longer term. Balance where your cash flow is today with where it might be six months down the road. In today's harder market, once you've increased your deductibles or self-insured retentions, carriers may not allow you to reduce them. With all that's happening around the globe, it's imperative now to think strategically.
Reducing Insurance Costs by Packaging Your Insurance Policies
If you're covering multiple properties on different insurance policies, you can often achieve a better rate by packaging the locations on a single policy. On smaller commercial properties, for example small office exposures or small retail exposures, the business owners policy (BOP) is still one of the most economical, broadest ways to obtain coverage.
On more complex commercial real estate holdings, your broker can suggest many innovative ways to bundle multiple locations on one policy. Putting your properties on commercial package policies can help you both avoid coverage gaps and stabilize your premium payments.
How Loss Prevention Efforts Can Reduce Insurance Costs
Claims such as water damage or other incidents can hurt your loss history. Your loss run is the first item underwriters review to determine your suitability for their coverage offerings. Proper maintenance on your premises, including upgrades, repairs and other property improvements, will help make your account more attractive to today's underwriting teams.
The prevalence of water damage claims in commercial real estate has caused many insurers to utilize new predictive technology to scrutinize property locations and their loss propensity. Document any repairs you make. Work with a broker who can tell the story of your business. Underwriters want to understand the depth of your management team.
Underwriters also want to ensure that you take controlling losses very seriously. If you have past losses, be sure to document how you have remediated those losses. Discuss any measures you've taken to ensure they don't happen again. Evidence of proactive risk management, not simply reacting to threats once they've occurred, reassures underwriters.
In Tough Times, An Experienced Broker Counts
Some experts predict COVID-19 troubles and its economic impact may reduce CRE profitability. Your experience and your broker's experience make a vital difference to underwriters. Rely on an experienced insurance broker who can cast a wide net to shop your coverage. Obtaining competitive quotes from multiple carriers helps you get the best rate available in the current marketplace.
For more information on reducing your insurance costs, contact us here.