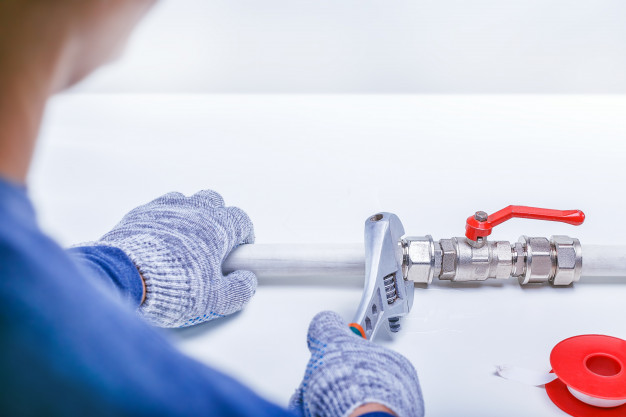 Non-weather water damage claims frequency and severity are increasing in commercial real estate nationwide. In the increasingly tight insurance market, a clean claims history can make a big difference in your renewal premium. Several water-related losses on your claims history can determine whether a carrier will write coverage or renew your property insurance. Avoiding non-weather water damage claims can help reduce your premiums and avoid deductible payouts, as well as decrease business income losses. According to Insurance Journal, water and freezing damage claims accounted for 15% of overall small business losses. Zurich® Insurance calls water losses "one of the major causes of loss in commercial residential properties."
Underwriters Now Have a Tool to Help Predict Commercial Non-Weather Water Damage Losses
As investment income declines and losses increase, underwriters search for new predictive tools to select the most profitable risks. One of these tools, WaterRisk™, called a "by-peril rating approach," is gaining a foothold in underwriting toolboxes across the nation. According to Andrew Schiller, CEO and founder of Location, Inc., a subsidiary of CoreLogic, Inc., "WaterRisk™ is a pioneering risk assessment and rating solution that enables carriers to better understand their non-weather water losses at the location level. It is the first and only data model in the industry that accurately predicts the expected frequency and severity of non-weather water claims."
Schiller explains their technology, which does not include reviewing any personal variables like socio-economic status or net worth. WaterRisk™ quantifies the probability of a non-weather water claim in personal and commercial real estate (CRE) in any state. According to Schiller, 20% of all property claims in both homeowners policies and in commercial lines policies arise from non-weather water damage claims.
How Does This Technology Determine Claims Probability?
"We have analyzed millions of policy years of data, nationwide, across many carriers, and from more than 10 years of data and now close to 5 million policy years," Schiller said. "We have been able to quantify the probability of a claim nationally, in any state, and how that probability correlates with a specific WaterRisk™ score in any state." Because Location, Inc.'s data found that non-weather water damage claims were increasing across the nation, underwriters are searching for solutions, and WaterRisk™ is a tool in that search for improvement.
Location, Inc. engineers started with the premise that while non-weather water damage is a single peril, many different pathways lead to non-weather water claims. These include appliance leaks and failures, water heater failures, ruptured connecting hoses, fixture leaks and overflows, humidity damage, frozen pipes, air conditioner leaks, and plumbing and pipe failures, including those caused by interactions with soils and geology.
Therefore, two locations may have the same elevated WaterRisk™ score, but for different reasons. In one location, the projected elevated risk may be due to a high probability of frozen pipes, whereas it may be due to build quality, such as pipe failures caused by interactions with soils and geology, in another location.
According to Schiller, "The pathways are multiple and not exclusive."
You can enter your building's address at the Location, Inc., website to determine your probability of a non-weather water loss. This is the type of information a property underwriter using this technology would see about your locations. The tool highlights probabilities over the five-year life expectancy of a policy.
How Could This Technology Impact My Commercial Real Estate Portfolio?
Because of increasing claims severity in the US, underwriters seek solutions to improve their profitability. The information that underwriters obtain from this technology can cause them to act in several ways.
Underwriters may send an inspector to the site for further inspections and insist the owner make repairs or retrofits.
Underwriters may insist on proof of updated plumbing and air conditioning systems, as well as adequate drainage prior to binding coverage or quoting a renewal.
Underwriters may outright decline to write a risk.
While not all insurers currently use this technology, we find that insurers are increasingly relying on many new technologies that improve their underwriting picks and thus increase their effectiveness and profitability.
What Can CRE Owners Do to Avoid Water Losses and Improve Their Underwriting Profile?
Zurich® Insurance offers some suggestions for avoiding water damage claims.
Develop a regular inspection schedule.
Maintain your building fabric. Your roof, skylights, gutters and downpipes can be the source of water damage claims. If you live in an area prone to wind-driven rains or monsoons, be sure to inspect and repair before adverse weather hits.
Inspect vacant office space or residential flats frequently. Undetected leaks can cause extensive damage.
Inspect commercial appliances and monitor humidity in buildings.
Prevent leaks in water pipes and water tanks. Damage can occur from corrosion, tank overflows, or mechanical damage, such as drilling through a copper pipe and leaving a pinhole leak. Zurich found that in the apartments of commercial residential properties, new plumbing installations often connect to original, cast iron or lead piping, which can fracture.
Regularly inspect fire protection sprinkler systems.
According to Cognizant's "Property & Casualty Commercial Lines Underwriting: The New Playbook," the global financial crisis of 2008 compelled underwriters to "…look for new ways to boost revenue and increase profits…." They go on to say, "For midsize, large and specialty lines accounts, underwriting teams need to deepen their knowledge…." This knowledge includes a much stronger reliance on technology.
All insurers are increasing their reliance on technology in the search for better underwriting results. When interpreted correctly, data doesn't lie. CRE owners must respond by increasing inspections, improving maintenance and documenting their efforts to underwriters. Contact ReShield here for more information on how to secure a competitive insurance policy.