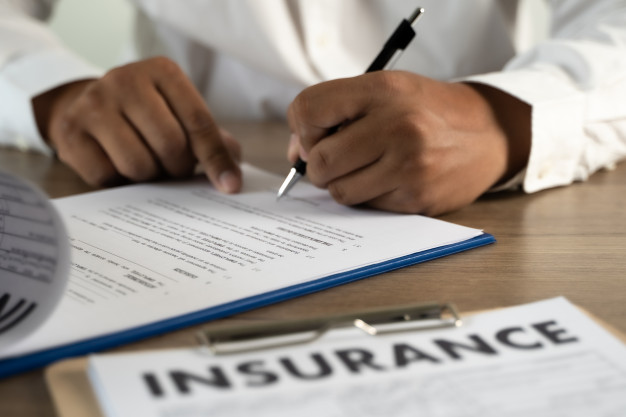 Your commercial property policy coverage extensions add benefits for a commercial real estate (CRE) owner. In part one, we explained the commercial property policy (CPP) offers additional coverage, which adds a type of coverage otherwise not provided under your policy. Coverage extensions, under certain conditions, extend coverage already found in your policy. One insurance expert believes that these coverage additions and extensions may be just as valuable as the main coverages under your CPP.
Let's look at these coverage extensions found in the Insurance Services Office (ISO) CPP policy. Your policy, if not an ISO form, may contain many similar coverage benefits.
What is a Commercial Property Policy Coverage Extension?
A coverage extension enhances or extends coverage to property that meets certain criteria. However, your coverage form must require you to insure to at least 80% coinsurance or be a values reporting form. Remember how confusing insurance forms can be? This is a perfect example.
What are the Commercial Property Policy Coverage Extensions?
You'll find coverage extensions outlined on page seven of the ISO form of the CPP, under 5. Coverage Extensions. A cautionary note – to "trigger" these coverages, your business must suffer a loss covered under your CPP form.
Here are the coverage extensions under the CPP.
Newly Acquired or Constructed Property
Probably the most important of the coverage extensions, this one can really help if you buy or build a building during the policy term. This extension offers you some breathing room if you buy or build a new building before you must report it to your carrier. An added premium applies once you report the values back to the acquisition or start-of-construction date.
Your form must already cover another building for this coverage to apply. You must build the new building on the described premises, and you must use any building you buy at a new location for a similar purpose as your original building or as a warehouse. If as a CRE owner you buy or build such buildings for a different purpose, this extension will not apply.
A $250,000 limit per building applies under this extension. You can increase that limit by endorsement if needed. However, you have only 30 days, or when the policy ends, of coverage from the time you begin to construct a new building or buy a new property.
If your policy covers your business personal property, this coverage now extends to these new locations up to $100,000 at each building. This extension does not apply to property of others temporarily in your possession in the course of installing or performing work on the property, or if you have that business personal property for wholesaling or manufacturing.
Personal Effects and Property of Others
This coverage provides a $2,500 per building limit for your personal effects or those of your partners, your officers, or your members. However, coverage does apply for the personal property of owners in your care, custody and control. This extension does not cover theft.
Valuable Papers and Records
This covers the cost to repair or replace valuable papers (but not electronic records) if certain perils damage them, up to a $2,500 limit at each building.
Property Off-Premises
This extension covers property off premises at temporary locations that you do not own, lease, or run. This extension will not cover items at a storage unit if you leased that unit after the policy period began. Let your agent know about any storage units you have at the beginning of the policy period for proper coverage.
This extension has a $10,000 limit. It covers items at trade shows or property in the care of a salesperson unless the property is in or upon a vehicle, except while you locate the vehicle at a fair, trade show, or exhibition.
Outdoor Property
This very limited extension covers outdoor property, including the items listed below.
Fences
Radio, television antennas and satellite dishes
Trees
Shrubs
Plants
Debris removal
However, this extension restricts the covered causes of loss to fire, lightning, explosion, riot or civil commotion, and aircraft. The extension limits coverage to $1,000 and pays only up to $250 for any one tree, shrub, or plant.
You can increase this very limited coverage by endorsing more onto the policy. It might be wise to do so because $1,000 doesn't go very far. You may also want coverage for more types of loss, including wind.
Non-Owned Detached Trailers
This extension applies only to detached trailers in your care. Coverage for hitching or unhitching is not available, even accidental unhitches. Further, you must have a contractual responsibility to pay for any loss or damage to the trailer. The coverage limit is $5,000 over any other insurance.
Business Personal Property Temporarily in Portable Storage Units
For this extension to apply, you must locate the portable storage unit within 100 feet of the building. This coverage applies only for 90 days after you place property in the unit, and it has a $10,000 limit with no coverage for damage to the storage unit. The $10,000 is not additional coverage; rather, the business personal property coverage limit applies.
Now is a Great Time to Review Your Property Coverages
As we cautioned with additional coverage limits, these coverage extensions may be insufficient for your unique risks. Hurricane season is here, making this a good time to review coverage amounts with your broker and discuss any insurance limits you may want to increase.
For more information on your property coverages, give us a call or reach out here.