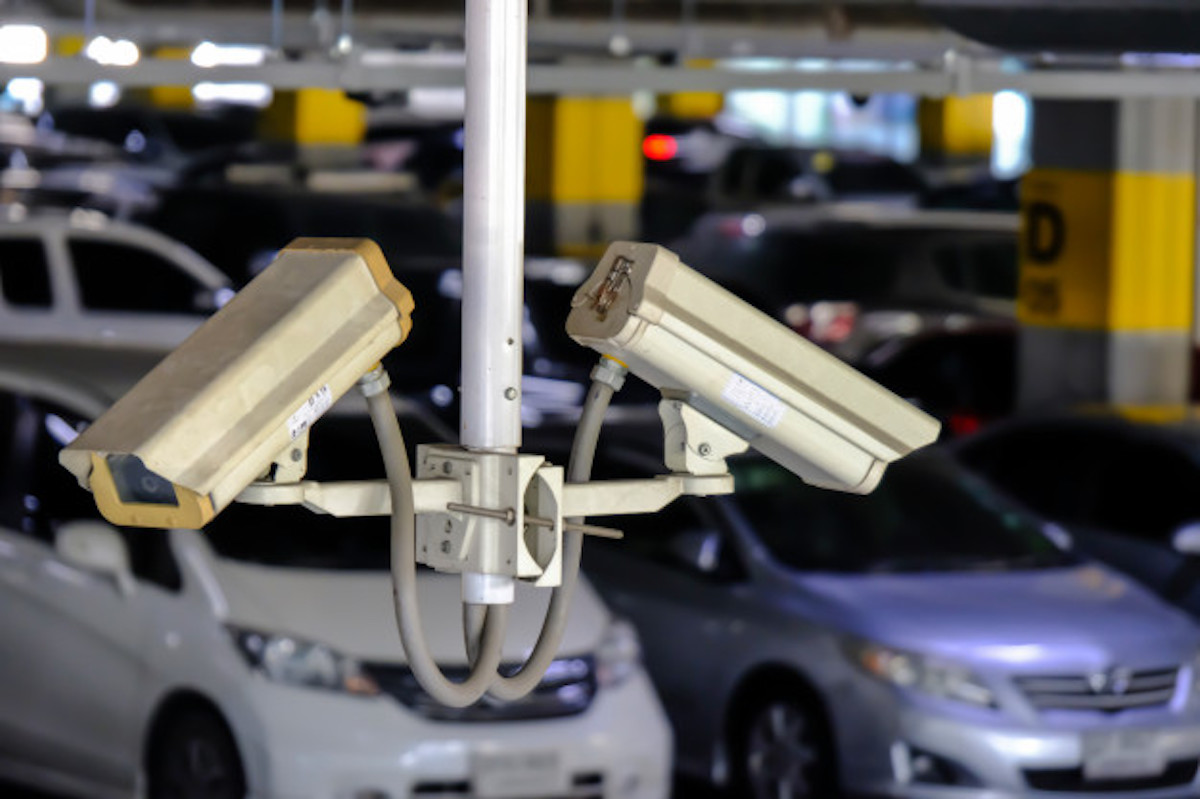 Retail store security personnel face a variety of security-related losses – shoplifting, robbery, shrinkage and wrongful detention incidents, all of which can trigger claims.
Retail Store and Restaurant Shrinkage
According to the 2019 National Retail Security Survey (NRF), shrinkage – inventory reduction from various types of theft and other errors – takes an almost $51 billion toll on the retail and restaurant industry. Some of the challenges in retail store security include fraud in online shopping as well as purchase and return difficulties. Good lighting and product placement are two ways to reduce theft, but lighting concerns go far beyond theft prevention. We'll discuss more about lighting later in this article.
The NRF survey puts the average cost of a dishonest employee in 2018 at $1,264.10 per person. Employee theft can be a costly loss control concern to retail stores and restaurants. Solid background screening can help avoid a bad hire. However, according to one study cited by the California Restaurant Association (CRA), 75% of all employees steal from their employers at least once.
Some of the triggers for employee theft according to CRA include the following.
An employee feels underpaid or wronged
An employee thinks insurance will pay for the loss and that recovery ensures no impact on the owner
Consequences of theft are "minimal or not enforced"
Having a robust theft policy in place, beginning at employee orientation and the termination of employees who steal can help reduce theft. However, CRA suggests you develop a plan that takes effect before any termination. In high-value cases, engage legal counsel to see if you can freeze employee assets, which may help your organization recover stolen property or funds.
Inadequate Lighting a Frequent Risk in Retail Store Security
No longer is shrinkage the retail industry's major concern. Potential criminals can lurk in the darkness, making exterior lighting a critical factor. Lighting creates an inviting environment and keeps customers safe as they cross your parking lots.
The importance of lighting that provides industry standard brilliance and the maintenance of that lighting are two important factors in keeping your customers safe and your store's name out of the news. According to the Center for the Development of Security Excellence, you should pay special attention to loading docks and storage areas. Thieves often target back door entrances. Extra lighting in these areas can help deter theft and inadvertent injuries to employees.
The psychological advantages and deterrents of good lighting can't be overstated. Good lighting can invite customers to park and enter your stores. Good lighting also can help to prevent trips and falls. According to the National Institute for Occupational Safety and Health (NIOSH), retail employees suffer "high rates" of slip, trip and fall injuries. In addition to spills, weather-related hazards and loose mats, NIOSH lists poor lighting as a major workplace factor in employee falls. Lighting is an especially important factor as our workforce ages.
Consider your customer demographics, as well. While a 2017 online shopping survey found 67% of millennials preferred online shopping, only 28% of seniors preferred to shop online. Depending on what your retail establishment sells, your customer demographic may be older. Poor eyesight and lack of balance are two considerations where brighter lighting can help reduce falls.
Training Can Help Avoid Mistakes in Retail Store Security
False arrest and false imprisonment claims that result from apprehending and detaining shoplifting suspects can be a major concern for store owners. According to the NRF report, adding more loss prevention personnel was a top priority for store owners surveyed. For successful loss prevention training, 62% of those surveyed felt that analytical skills were the most important talents needed for their loss prevention teams to be successful. Decisions to stop and detain are important factors in preventing security-related claims and avoiding violence.
Hiring security personnel with strong analytical skills helps to develop a loss prevention team that can achieve good results without triggering liability claims for excessive force, wrongful imprisonment, or false arrest. While insurers tailor your insurance coverage to defend these claims, one adverse incident can damage your brand's reputation for the long term. For more information on the assault and battery exclusion in commercial general liability policies, read our post.
Internal theft is another issue that store owners struggle with, according to the NRF report. In that survey, more than 44% of those who responded expected increases in their loss prevention budgets, especially retailers with more than 500 stores. Five percent of those surveyed predicted loss-prevention budget increases of 20% or more over 2018 levels.
According to the NRF survey, here are the top loss-prevention awareness programs utilized by retailers nationwide.
Hotlines with anonymous theft or other bad conduct reporting, as well as anonymous email reporting
New hire orientation that includes theft discussions
Notices and posters
A strong code of conduct
Active assailant training programs
Internet and video training
Honesty incentives
Other programs include weekly or quarterly store meetings discussing loss prevention as well as awards and recognition for loss prevention efforts.
The nation's retailers focus heavily on retail store security loss prevention. Enhanced loss prevention training, video recorders, armored car pickup, security tags and live customer closed circuit television were just some of the ways retailers have worked to improve the safety of their customers and their premises.
Threats in retail store security vary, but those discussed provide some pressing problems for retail space owners and managers. Participating in a retail association like the National Retail Federation can provide crucial resources to keep you current with the challenges facing the retail industry.
At ReShield, we work with carriers that offer tailored retail store security loss prevention recommendations. Contact us at this link for more information about some of the excellent insurers we represent.