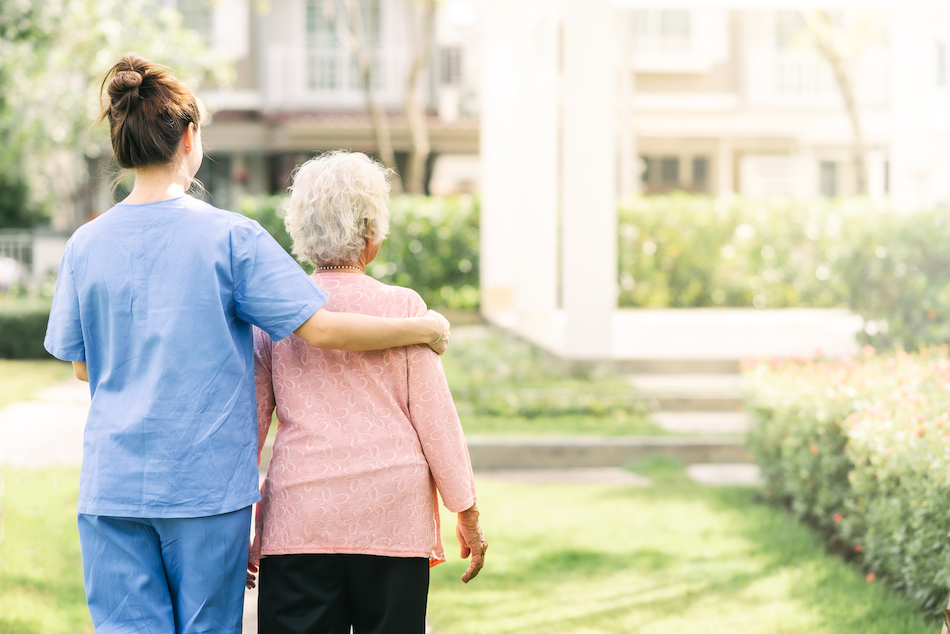 Among the many properties available for ownership, senior living and long-term care facilities remain some of the most highly impacted by ever-changing factors. These elements include social movements, cybersecurity, and the global economy, to name a few. It's no surprise that these factors also influence the insurance marketplace protecting them. With so many changes over the past few years, let's look at how insurers approach senior living and long-term care facilities. 
Why These Facilities Stand Apart 
Like many other countries, the US has considered reforming its approach to senior living and long-term care facilities dozens of times. After all, many US citizens depend on these facilities for their quality of life. They offer an unrivaled level of care to patients, responding to their physical, medical, emotional, and psychological needs.  
Still, a significant overhaul hasn't happened yet. What we have in the states currently are many extensive facilities, housing hundreds of residents, and other facilities only caring for a handful of people. No matter the facility size, though, the product itself causes it to stand apart from other properties. 
It's more than merely housing people. Multi-family properties house just as many people but aren't held to the same standards. In short, long-term care facilities are in a class of their own. Consider their focus on operational excellence, loss exposure, risk management, clinical policies and procedures, and claims management sense. Mainly, these properties stand apart because of the habitational risks.
As a result, the insurance world must approach senior living and long-term care facilities differently than other properties. This insurance strategy doesn't prevent owners from protecting their properties adequately or economically as some might think. Instead, it creates a set of guidelines that senior living and long-term care facility owners must understand. 
Understanding the Insurance Landscape 
The global pandemic put senior living and long-term care facilities under the microscope. Moreover, the shaky economy forced the industry to navigate the hardening insurance market challenges. So, it only makes sense that insurance underwriters have taken a more cautious approach when placing policies for these facilities. What's more, fewer carriers are writing for the industry nowadays. So, it's a tough draw. 
The Global Pandemic's Impact
But let's back up; COVID-19 severely disrupted the lives of residents and skilled nursing workers inside long-term care homes. As you know, the virus targeted the elderly, which make up most long-term care facilities' population. Plus, it was so easily spread among workers, residents, visitors, and vendors that these facilities swiftly became coronavirus hotspots.
A Rise in Litigation
It's no surprise that people took to the courtroom amid such devastating exposure. Some individuals thought that senior living facilities were more focused on keeping their heads above water than caring for their patients. Regardless of whether this idea holds any truth, people have summoned more attorneys to handle legal matters in the past year than ever before. And it's reflected in premium pricing trends. 
The Hardening Insurance Market
The insurance market is cyclical, with regular patterns of ups and downs. We enjoy broader coverage, lower premiums, relaxed underwriting criteria, and increased capacity in a soft market. There tend to be plenty of healthy players creating competitive rates in this type of market, as well. 
Conversely, a hard market is a polar opposite, with reduced capacity, stringent underwriting criteria, and higher premiums. Senior living and long-term care facilities undoubtedly feel the strain of these trends. Unfortunately, with all that's happened in the world recently, we're experiencing a hard market. 
Claims Trends 
In the middle of a pandemic, it only makes sense for most insurance claims to surround COVID-19. However, many policies already exclude infectious diseases, and the increase in claims activity wasn't tied to the pandemic. 
Instead, falls, wounds, and violations of patients' rights spearheaded the rise in claims. Unsurprisingly, operators leaned heavily on general liability and professional liability. Often, professional liability was the second or third most significant expense for long-term care facilities.  
Regulatory and Compliance Issues
It's been challenging to find enough skilled workers available to work during the pandemic. Naturally, this issue can leave gaps in any risk management plan, especially for long-term care facilities. Many fell out of compliance with local, state, and federal regulations during the pandemic. Unfortunately, insurance carriers spotlight regulatory and compliance issues, using these trends to help shape future underwriting decisions. 
Of course, we don't have to remind you what a gripping few years it's been. The challenges reflect in our lives every day. Still, as the long-term care industry continues to recoup from its losses, we see hope for a brighter future. As with all things in life, you can count on a change to occur. Fortunately, the insurance industry has a unique ebb and flow that will undoubtedly result in another shift toward a more comfortable direction. 
8 Recommended Insurance Policies Long-Term Care Facilities
As mentioned, senior living and long-term care facilities respond to many patients' needs. However, these properties are still a business at the end of the day. Like other businesses, they face liabilities requiring some protection. The following are a few standard insurance policies we recommend for senior living and long-term care facilities. 
1. General Liability
General liability offers broad protection against some of the most fundamental risks companies face. Known as "slip-and-fall" or "all-risk" insurance, this policy covers personal or property damage and bodily injury occurring on the business premises.
2. Professional Liability
Professional liability, also known as errors and omission (E&O) insurance, covers companies in third-party or client lawsuits claiming substandard work or service. Work errors or oversights, missed deadlines, budget overruns, etc., often result in costly cases — but E&O insurance responds to these mishaps.
3. Property 
Property insurance responds whether it's a devastating fire, natural disaster, or burglary. This policy reimburses companies for direct property losses, supporting recovery and momentum. 
4. Cyber Liability
Cyber insurance protects companies from third-party lawsuits relating to electric activities (i.e., phishing scams). Plus, it offers many recovery benefits, supporting data restoration and reimbursement for income lost and payroll spent.
5. Workers' Compensation
Employers are typically responsible for their medical costs and lost wages when employees sustain work-related injuries. This policy covers these expenses, protecting employees while simultaneously keeping companies running smoothly.
6. Employment Practices Liability
Any company with employees faces the risks of allegations, such as discrimination, wrongful termination, breach of contract, etc. This coverage protects companies against lawsuits related to employment practices. 
7. Commercial Auto
Businesses with company vehicles are liable for damages to the vehicles and bodily injuries when an employee causes an accident. This policy typically covers medical payments and legal costs if you are sued. Plus, it often offers collisions and comprehensive coverage, and uninsured motorist coverage. 
8. Fiduciary Liability
When a company sponsors an employee benefits plan, it accepts fiduciary responsibility to its employees. This coverage protects from legal liability should a benefit plan administrator practice improper plan care.
Remember that insurance for senior living and long-term care facilities isn't one-size-fits-all. It's best to work with a seasoned commercial insurance broker to customize an insurance plan that fits your unique needs. 
—-
If you're interested in learning more about your commercial insurance options, please visit our Contact Us page. We're here to help!