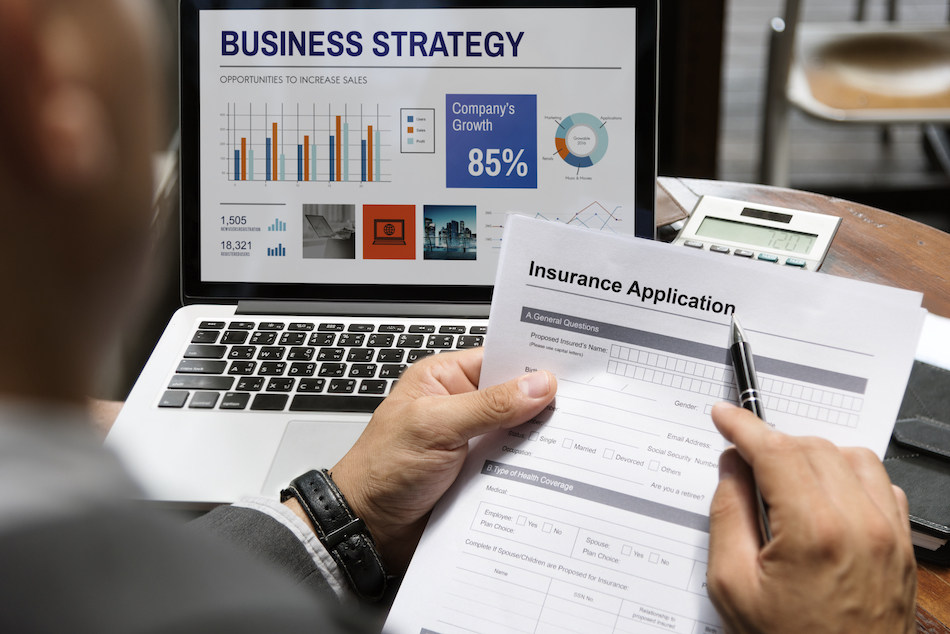 Commercial underwriters thumb through piles of real estate insurance submissions daily. As you might have guessed, the "red flags" are often sorted to the bottom of the application pile. So, it pays to take your time and include the information underwriters need to review. Otherwise, you'll be caught in a back-and-forth cycle as the underwriter requests needed information repeatedly. 
However, it's more than communicating the right things; you must also present your submission sufficiently to get the most competitive rates. This post reviews how to present your insurance submission to acquire the best policy for your needs quickly. 
Underwriting Communication
A well-known quote from Nat Turner says, "Good communication is the bridge between confusion and clarity." If the past few years have proved anything, it's that Mr. Turner was spot on with his wise words — and this adage applies to insurance submissions, as well.
Do Communicate Clearly and Directly 
We've watched artificial intelligence (AI) and machine learning play a significant role in the success of automated underwriting in recent years. Clear communication on insurance submissions contributes to this success, no doubt. 
Still, regardless of the technological advances insurtech provides us, insurance is still a "people business." And people must understand one another to offer any help or support, making quality communication necessary for insurance submissions.
Support your relationship with the underwriter by clearly stating who you are and what you want. Offer succinct explanations for unique aspects of the business. Avoid jotting down "all info forthcoming" on your submission. Take it from us; these three words are the last ones an underwriter wants to read.
Don't Assume Coverage
On that same note, approach your insurance submission from an outsider's perspective. The underwriter reviewing your insurance submission likely doesn't know your operations intimately. That said, you mustn't assume that your commercial coverage is in the bag.
Take the time to introduce your real estate business to the underwriter, offering vital details to help them get a sense of what you're all about. Try to remain calm when the underwriter requests more information, and learn from that request when you optimize your submission next time.
Claims History
The insurance industry shapes its future based on historical information, whether an insured's claim history or cyclical market trends. Regarding optimizing your insurance submission, get used to the idea of dredging up your past. 
Do Provide Claims Information 
We encourage you to be as upfront and honest with your claims as possible. For example, if you are dealing with an open claim during your insurance submission, please be sure to include that information. If you leave it out, the underwriting will waste a lot of time requesting the claim details that you should have already provided.
Tell them how and why the loss happened, and include the amount reserved to pay the claim. A loss run report can help you with this task. Go as far as including what procedures you've changed or best practices you've established in response to the loss. This information informs underwriters how risky it is to insure your business.
Don't Force Underwriters to Ask for Details
The header says it all, avoid putting the underwriter in a position to request information repeatedly. The submission process can get messy quickly when approaching it haphazardly. 
Plus, if an underwriter writes the policy for you before receiving adverse information, your quote might go belly up just when you need the coverage in place. No one wants to be in this position, so commit yourself to provide thorough information. Your underwriter and balance sheet will thank you. 
Industry Information
It's no secret that most underwriters operate within a specific industry or set of industries. While many of them understand some industry mumbo jumbo, this isn't their native language, per se. So, how do you present detailed information clearly and concisely?
Do Talk In Layman's Terms 
Each industry has its slang and jargon, real estate included. The tricky thing about this terminology is that very few people fully understand it outside of that particular industry. Respect this knowledge, and write in layman's terms on your insurance submission.
For example, rather than providing Rentable Square Feet (RSF), give the overall building square footage; the value insurance underwriters need. Or, say "habitational," as that is how insurance underwriters refer to multifamily real estate.
​​Also, keep in mind what underwriters are looking for, and stay on topic. For example, while purchase price may often be the focus for a real estate owner, replacement cost is going to be the more relevant number when applying for insurance.
Don't Use Industry Jargon
It's not uncommon for insureds to explain a highly technical process in industry jargon. Typically, the outcome is frustrating the underwriter working twice as hard trying to wrap their minds around it all, thus delaying the underwriting process. 
So, avoid using industry jargon, and write as an everyday person would talk. In other words, explain your business and situation straightforwardly and without technical jargon. Save the industry slang for your in-house team. 
Securing top-notch commercial insurance rates isn't an impossible feat. However, it does take some careful planning and excellent communication skills. Remember to allow plenty of time to prepare your insurance submission and involve trusted management team members to join the journey.
---
If you're interested in learning more about your commercial insurance options, please visit our Contact Us page. We're here to help!