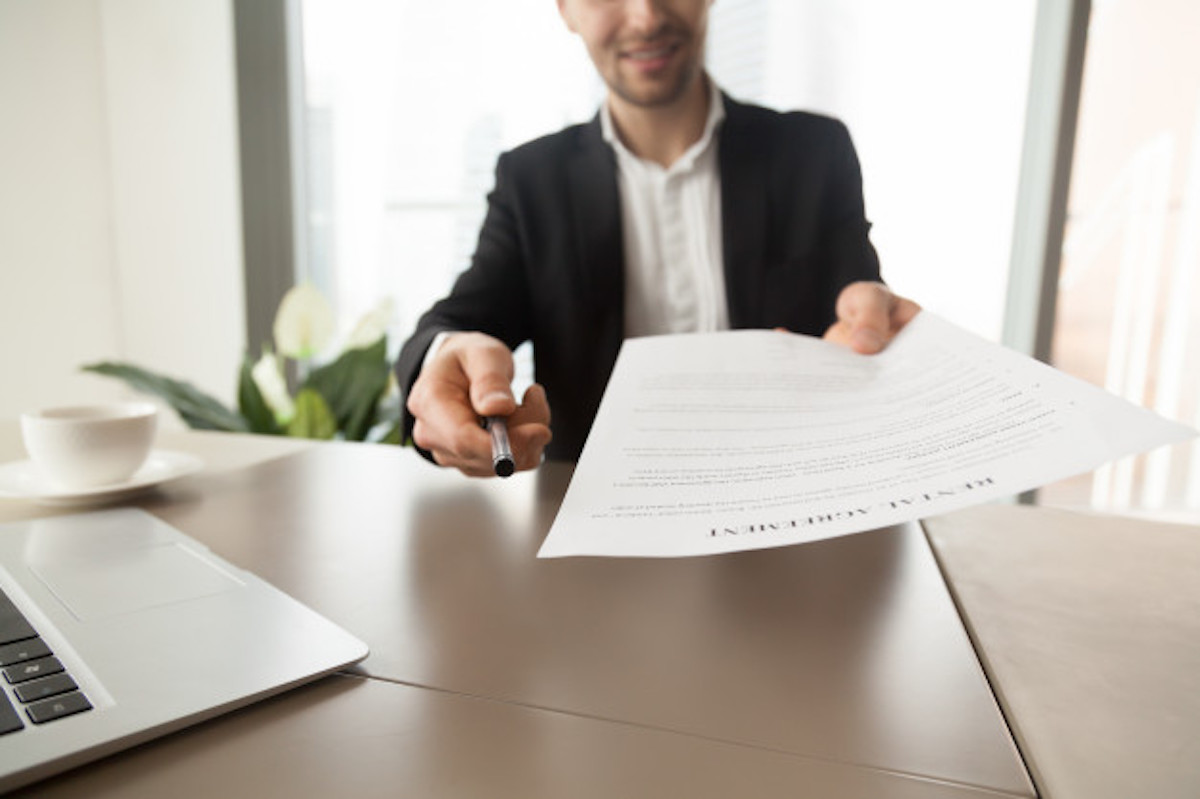 Insurance requirements in lease and purchase agreements can be difficult to understand. Gross lease, triple net lease, double net lease, absolute net leases – how do these terms affect the leaseholder's insurance obligations? Can you find yourself without the proper insurance coverage?
Here's a quick overview of the types of commercial real estate (CRE) lease agreements you may face as a business owner.
Gross lease – You are responsible only for the rent. Other categories such as taxes and insurance are the building owner's responsibility.
Single net lease – You pay rent and all utilities. However, you are also responsible for the property taxes on the building, as well.
Double net lease – You pay the rent and all utilities. However, you are also responsible for the building's property taxes and insurance.
Triple net lease – You pay the rent and all utilities. In addition, you pay the property taxes, building insurance and most maintenance expenses to the structure and common areas.
Absolute net leases – In addition to rent, insurance and utilities, you assume responsibility for almost anything that can go wrong. This can include major repairs like a roof replacement or a new air conditioner.
One Very Risky Downside to Triple-Net Leases for the Property Owner
Would you trust someone else to insure your commercial building properly? It can be risky to allow someone else to control the insurance on a property that you have a substantial financial interest in.
Nonetheless triple-net leases are very common. "Many landlords want to have a 'worry-free rental' where the tenant takes care of everything," according to Bill Wilson, insurance expert and author of When Words Collide:  Resolving Insurance Coverage and Claims Disputes. However, you may face a big downside as a property owner who relies on tenants to handle the insurance on that property.
Brent Winans, Vice-President of Clear Advantage Risk Management in Florida, had this to say about triple net lease provisions. "If you owned a $2 million building, would you entrust the insurance to someone you know little, if anything, about? The provisions of standard insurance policies assume that each party insures the property they own. As common as triple net leases are, you would think that insurers would have come up with a policy customized for this situation. But they have not," according to Winans.
"Without getting into the technical and boring insuring provisions involved, let me just say that when you make the tenant responsible for insuring a building you own, the standard policy doesn't fit anymore, and you are in danger of having large coverage gaps. The tenant has to have a highly professional and competent risk manager or agent to avoid such gaps."
The Riskiest Downside to Triple-Net Leases for the Building Lessee
The riskiest downside to leases or commercial loans that include insurance obligations is that you may not have the right insurance to match the risk exposures. Insurance may not cover items for which you've assumed responsibility, especially in absolute net leases.
Tenant's improvements to a property can be particularly tricky. For example, if you're leasing a retail space, your lease may include your responsibility for the heating and air conditioning system (HVAC) attached permanently to your roof. After a lightning strike, the landlord may replace the HVAC unit and hand you the invoice. When you pull your lease, you find that your lease obligates you to pay for repair or replacement of the unit. When you call your agent, you may find your particular property form doesn't cover you for this type of loss. Losses of this nature can include walk-in freezers, processing equipment, steam boilers, cooking equipment and security equipment on any number of property types.
How Can a Commercial Tenant Prevent Uninsured Property Losses in Lease Agreements?
Hire a competent attorney to review any lease agreement you sign. Then, talk to your agent. Your agent or broker can offer several commercial property endorsements that can schedule building property or offer unscheduled building property to help protect you after a loss.
A current and "persistent trend" contractually pushes more responsibility onto tenants, according to one risk management consultant in this article. The "harder" the commercial real estate market, the better bargain a CRE owner can drive. With the CRE marketing softening post-corona virus, review any renewing leases to renegotiate contractual language that favors the landlord. Additionally, consult a competent real estate attorney to review language before you sign any lease agreement.
Your choice of an insurance broker matters today more than ever before. With the insurance market hardening each of the last few quarters and lease agreements worded more strongly in favor of the building owner, your insurance broker should be your trusted resource. Additionally, choose an attorney who is experienced in reviewing insurance requirements in lease agreements to help you limit the liabilities you assume by contract.
If we can help you to ensure your building, contact us.