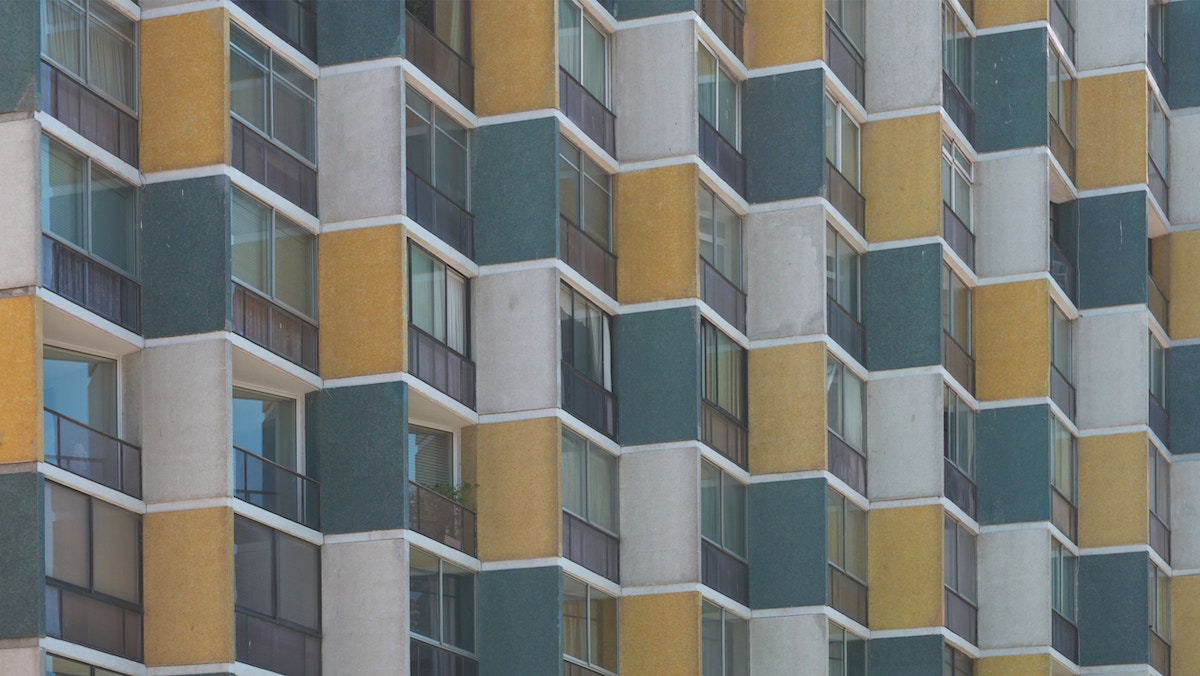 If you're the owner of anywhere from one to a large number of multifamily properties,  you don't need to be reminded that these investments are threatened by unpredictable factors. Devastating weather and litigation from tenants are risks that all property owners face. For this reason, having the right insurance for your multifamily property is as central to your return on investment as any other factor.
Securing the right insurance can be a daunting task but with the right broker and risk mitigation plan in place, you can rest easy knowing that you're protected. So what insurance do you need?  Let's break down the basic coverages that any lessor of multifamily properties should have in place.
Who Qualifies for a Lessors Risk Insurance Policy?
It's important to clarify exactly what it means to be a lessor of a multifamily property. The term 'multifamily' may be used loosely to define a building that has multiple units; however, in the context of commercial insurance, we're typically talking about properties with 4+ units. To qualify for most lessors risk insurance policies, the owner of the property will need to be leasing out (and not occupying) at least a portion of the property.
General Liability
The central piece of any lessors risk insurance program is General Liability coverage. General Liability protects against liability claims for bodily injury and third party property damage.  To illustrate how the coverage works, let's say a tenant slips on ice outside an apartment building. After the fall, they go to the hospital with a broken bone and sue the landlord for failing to properly maintain the icy parking lot.  The financial loss suffered by the landlord could include the tenant's hospital bills as well as defense and settlement costs with the tenant. With the correct General Liability policy in place, this landlord could be covered for such losses.
Now let's say a tenant's personal property is stolen from their apartment and the tenant blames the building owner for not providing adequate security. A lessors risk General Liability policy can provide coverage to reimburse the tenant for their stolen property.
The nature of having multiple tenants spells risk for lessors of multifamily properties, but having the right General Liability coverage in place keeps lessors protected.
Commercial Property
While it's important to be covered for your liability as a lessor, it's also vital to cover your physical property as the owner of the property. That's where property insurance comes in. A commercial property policy insures against damage to the building(s) as well as loss of income or increase in expenses resulting from the damage.
The most uncontrollable force in the world is the weather. Think hail damage to the roof or flood damage to a basement unit. Property insurance can help pay for the cost to fix and replace the damaged portion of the building(s) affected.
Another example of a commercial property claim is in the event that a tenant accidentally leaves a stove on resulting in a fire that affects multiple units. A commercial property policy could pay for the cost to repair the units and as well as loss of rental income resulting from the damage. Property coverage can also include earthquake coverage, debris removal, and coverage for repairing vandalism among many other things.
There are a lot of risks that simply cannot be predicted for owners/lessors of multifamily buildings. These risks can spell doom for an otherwise worthwhile investment. That is why having the proper lessors risk insurance program in place is an absolute must. For a quote, feel free to call us or submit an application here.