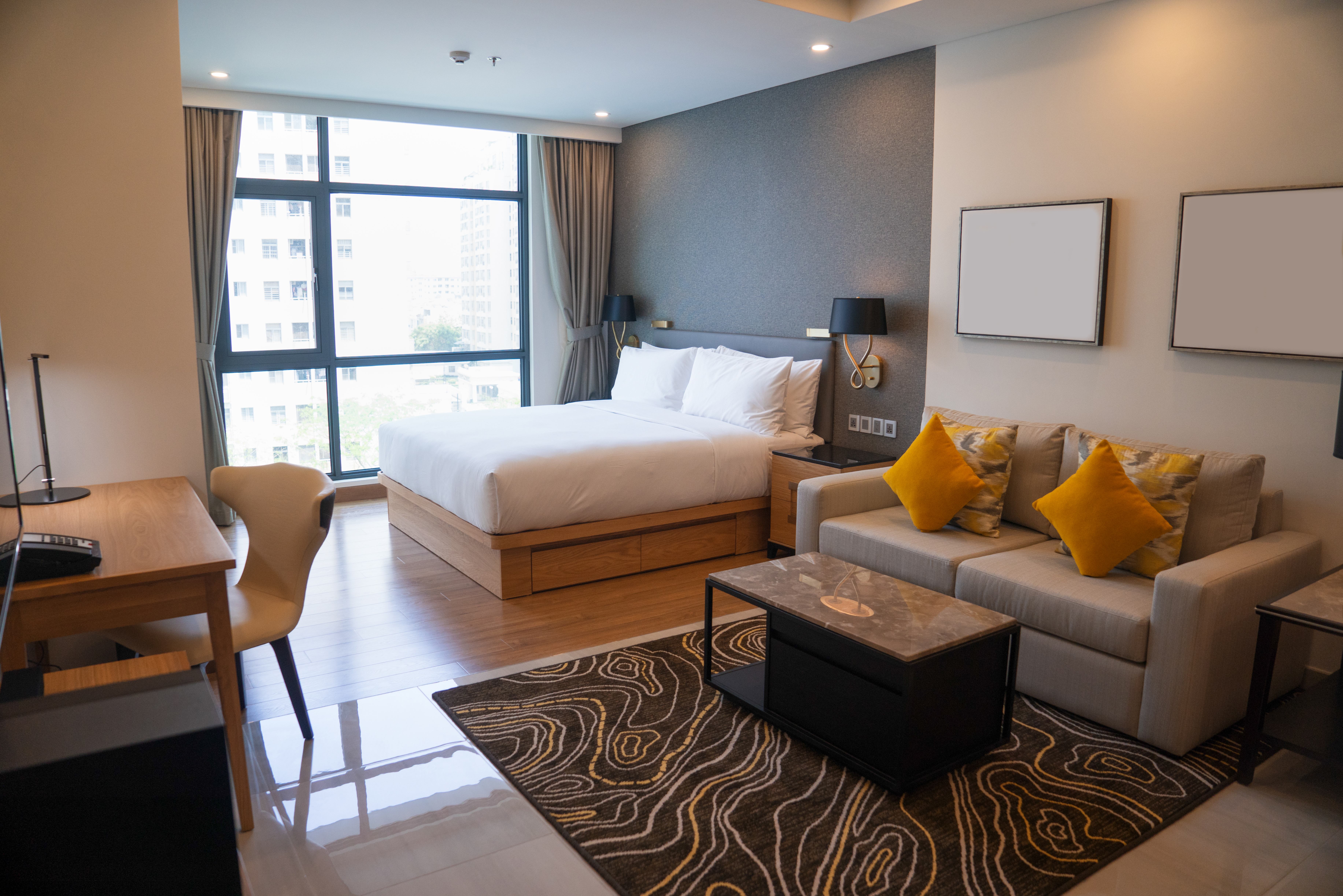 Hotel insurance rates are climbing, and underwriting hotels is an increasingly challenging process. It's no longer a secret – underwriters are increasingly re-underwriting hotel accounts at renewal and raising rates, even on risks with no losses. Capacity – the ability of insurers to take on risk – remains "plentiful" yet rates are increasing at a fast clip, according to many insurance experts.
With this rate increase comes an increased move by hospitality carriers for insureds to assume more risk. Expect a push toward higher self-insured retentions and more coverage exclusions, for example, mold exclusions, according to several experts.
Hotel Owners and Operators Face Expanding Risks
From bed bugs to tornadoes to active shooters, hotels face an increasing array of liability claims. Weather-related losses, as well as mold, hail and fire challenges, are raising premiums and retentions, as well.
What is driving the premium increases for hotel owners and operators? Overall, most of the issue is that the loss history in what the insurance industry refers to as "habitational risks," including hotels, has been poor in the past decade.
Hotel Property Insurance Faces Significant Market Changes
In property insurance, a few years of adverse claims frequency from hurricanes and wildfires triggered property premium increases, according to some underwriters. Carriers are tightening their hotel insurance underwriting criteria and some carriers are leaving the hospitality market altogether.
Property rates and deductibles are increasing, and carriers are imposing new coverage restrictions and exclusions. According to IRMI's September 2019 Risk Report, even the best commercial hotel risks without significant catastrophe exposure face 10% rate increases. Frame construction in hotels, IRMI asserts, face renewal increases of up to 20% and greater.
In the past, large commercial property accounts could withstand losses and faced less drastic premium swings. The opposite is true this year, according to IRMI, with large commercial property risks facing greater premium jumps than middle market or smaller accounts.
Insurance to value in hotel insurance is also a concern to underwriters. Watch for the imposition of an Occurrence Limit of Liability Endorsement (OLLE), which limits the insurer's exposure to 100% of the value of properties declared on the Statement of Values. According to IRMI, this endorsement "essentially converts blanket limits to specific, per location limits." While the insurer may include a margin clause of perhaps 110 percent in the case of mistaken valuation, the OLLE endorsement can cause significant risk of underinsurance.
Catastrophe-exposed properties face even more scrutiny from property underwriters. Carriers who were willing to write habitational and hotel risks may no longer participate. In the Midwest, wind and hail deductibles will increase, as well. Concerns over mold exposures also will be forefront in underwriters' minds.
Hotel Insurance Liability Rates Challenged as Well
With liability coverages, the picture is no brighter. Crime has plagued the hotel industry, with jury awards increasingly causing hotel operators to suffer. Even absent crime losses, slip-and-falls and recreational-related claims like drownings can cause significant liability loss payouts. Several carriers fled the habitational liability market, leaving fewer carriers willing to entertain hotel risks. Excess coverage is harder to find, as well.
Rates have risen "dramatically," according to one wholesale broker. Higher verdicts against hotel insurance carriers in certain states have caused a reluctance by insureds to continue writing in those states. Those include Mississippi, Georgia, South Florida and Harris County, Texas, where Houston lies.
In New York City, carriers face "over-action" claims, where labor laws assign strict liability against contractors and building owners for issues like crane collapses and scaffolding-related injuries, to list just a few. These losses hammered the industry.
Market disruption from soaring excess liability rates continues to trouble hotel owners. No matter the location of your hotel risks, experts predict liability rate increases on average of 10% to 15%. With poor loss histories, expect rate increases from 30% to 50% and higher, experts warn. Lead umbrella coverage, the first layer in multi-layer excess limits, may be harder to find. Higher excess limits may be more difficult to procure. Some carriers will no longer take $25 million or $10 million in excess, forcing brokers to seek alternative markets and in some cases, forcing larger accounts to reduce their limits.
For hotel risks, today's underwriting focus is more reliant on crime scores and individual risk characteristics, moving away from more generic, less intense class underwriting.
How to Best Approach Hotel Insurance Renewals This Year
Because of the premium increases, underwriters face a mountain of applications. Submissions from rate-challenged insureds hoping to reduce premiums by switching carriers will result in slower responses.
Hotel and habitational risk managers can expect higher rates and higher retentions and should watch for endorsements that limit coverage.
To face the hard market headwinds, go back to the basics. This is not the year to present anything less than a quality submission. Work with a broker who can showcase your account to several carriers. In addition to loss runs and standard Accord or proprietary insurance applications, highlight these factors so that underwriters get a flavor of your risk management strategy.
Your management team – Highlight the expertise of the managers handling your risk management efforts, including bios of your team.
Valuations – Include any efforts you have made to ensure you have insurance to value, including appraisal overviews.
Security improvements – Because crime is a major concern to underwriters, discuss what you've done to improve and tighten security. This may include heightened background checks, on-site patrols, or better lighting.
Photographs of your premises – Images showcase your properties much better than words. Invest in high quality photographs that highlight your equipment conditions, lighting and overall premises maintenance.
Going into renewal, discuss the likelihood of higher rates and higher deductibles with your management team. No one likes surprises, especially financial ones.
If we can help you with your hotel insurance for both property and liability risks, we're always happy to talk with you.