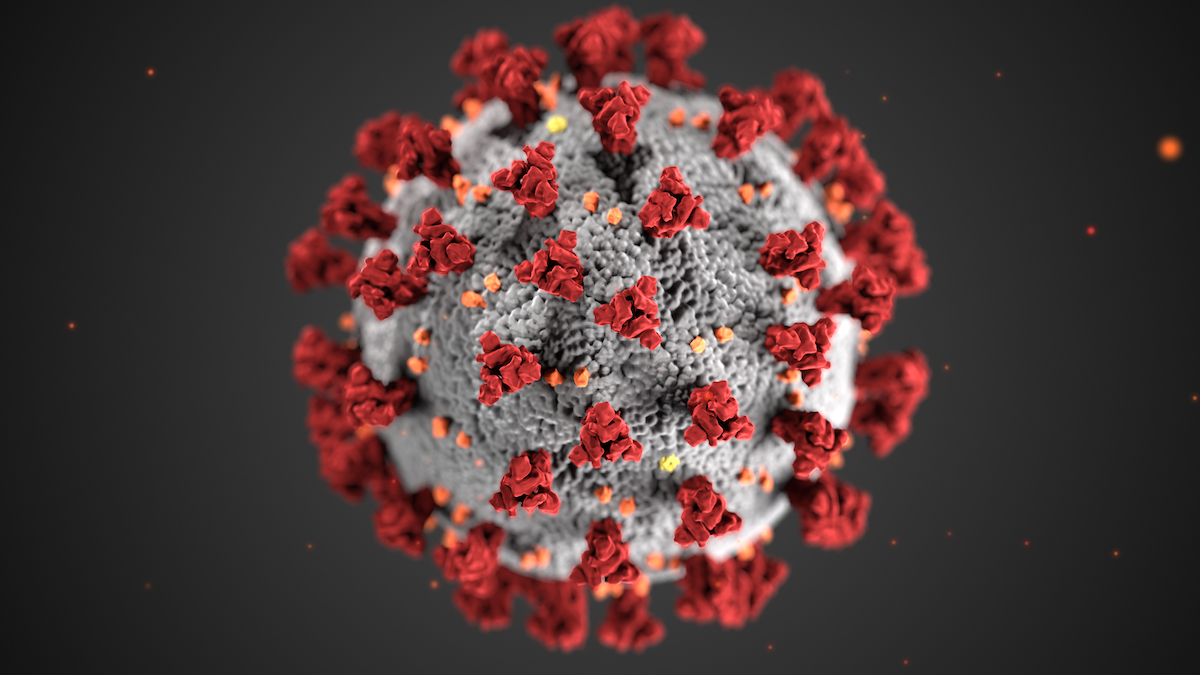 Every business now needs a coronavirus (COVID-19) response plan. While experts do not expect long-term impact on the US economy immediately, the coronavirus may rock the commercial real estate sector in the short term. A new CBRE report predicts the virus may shake the retail, hospitality and industrial sectors. As of the middle of February 2020, experts predicted infections to peak in March; however, CBRE reports a short-term commercial impact on hotels and retails centers in areas heavily frequented by mainland Chinese visitors. This includes San Francisco, Los Angeles and New York city.
How can commercial real estate managers prepare?
Some COVID-19 Statistics
A flulike virus which produces "mild cold symptoms in about 80% of patients," according to the Centers for Disease Control (CDC), the virus outbreak originated in Wuhan, China, which has been under a quarantine since January 23, 2020. At that time, the World Health Organization (WHO) did not declare the virus a global health emergency nor recommend any international restrictions on travel. However, on February 28, 2020, WHO director-general Tedros Adhanom pronounced the risk of spread and impact "very high" globally.
On February 26, 2020, President Trump announced the appointment of Vice-President Pence as the US official overseeing the Trump administration's response to the virus.
Develop a COVID-19 Response Plan
One of the most important steps in strategic risk management is how to take a proactive approach to any threat, including viruses, without overreacting. The CRE sector has a large exposure to human traffic whether your business portfolio includes large office complexes, commercial high-rises, hotels, or apartments.
The CDC admits that little is known about how this virus will spread. One California case is of unknown origin and the first case in New York City was confirmed over the weekend.
The CDC has interim COVID-19 guidance on its website that preemptive business owners can take. As more is known, the CDC website may be the best source of current information. Avoid acting on rumors, which will no doubt spread exponentially on social media and on unvetted "news" sources.
Steps in the COVID-19 Response Plan
Here are some of the steps the CDC recommends businesses follow.
Encourage sick employees to stay home. Any employees with acute respiratory illness should not work "until they are free of fever (100.4F)."
Ensure any temporary service agencies you work with follow similar protocol. A European study found that temporary workers were less likely to call in sick than their employed counterparts, probably due to their more tenuous financial situations.
Encourage workers with family members with COVID-19 to avoid coming to work because they may carry the virus without showing symptoms and inadvertently infect their coworkers. The CDC offers a COVID-19 risk assessment tool for returning employees who are COVID-19 caregivers.
Place reminders in the workplace and on entrances that remind workers and visitors to practice appropriate hygiene. Handwashing should last at least 20 seconds. Make hand sanitizer available, as well.
Install no-touch waste receptacles and encourage employees to exit restrooms using hand towels or hygiene squares to avoid touching knobs.
Increase routine environmental cleaning. Clean workstations, shared keyboards, countertops, remote controls and doorknobs.
Consider reducing employee travel when possible. Can you reschedule a meeting to a web-based conference, avoiding a flight? If not, check the CDC's Travelers' Health Notices for travel updates and recommendations. As of this writing, it lists at-risk destinations as China, Hong Kong, Iran, Italy, Japan, Singapore, South Korea, Taiwan and Thailand. That is subject to change rapidly, however. Nigeria reported its first case on February 28, 2020.
Don't run afoul of the Americans with Disabilities Act by announcing specific employee medical situations to others without their need to know. Talk to your legal counsel or your human resource officer before making any illness-related announcements that involve specific employees.
Supply Chain Disruptions May Impact US Business Owners
If you're buying supplies from manufacturers in impacted countries, you may experience significant disruption to your supply chain. While much emphasis is on the pharmaceutical industry since the US imports medical supplies, devices and pharmaceuticals from China, deliveries of steel and other manufactured goods have caused concerns in both the US and Europe. A recent Forbes article highlighted a shortage of shipping containers due to "the virtual shutdown of commercial traffic in China," which impacted global shipping.
Cleaning and other supplies may be in short supply given this virus-related disruption. Consider stocking up on needed supplies that originate abroad.
Will Our Insurance Coverage Respond?
According to Business Insurance, traditional commercial policies provide limited coverage for diseases and outbreaks. In many circumstances, employment practices policies will respond if your organization allegedly mishandles its human resources response to COVID-19. If shareholders allege your organization failed to prepare adequately, your directors and officers (D&O) policy may respond, largely dependent on how your insurer words the D&O policy.
General liability policies may provide some coverage if guests or visitors allege they contracted the virus on your premises. If your organization incurs cleanup costs, your pollution liability policy might cover the costs. Again, the wording of your coverage matters.
Standard property policies usually contain contamination exclusions, and business interruption costs may go unpaid without special endorsements. Typically, the business income policy, which covers business interruption costs, provides coverage only after a natural disaster or other peril listed in the policy, such as a fire, caused property damage. This damage is the trigger for many business income policies. Additionally, only a government-ordered business closure triggers coverage in many instances. Some endorsements that would provide broader business income coverage may be on the horizon.
How Should the Commercial Real Estate Sector Respond to COVID-19?
Just like any other threat, don't overreact. It is a great time to schedule a meeting with your insurance broker. Review coverages that might apply in the event your organization feels the impact of COVID-19.
If we can help provide any insight, contact us here. We're always happy to discuss your operations and your insurance needs with you.