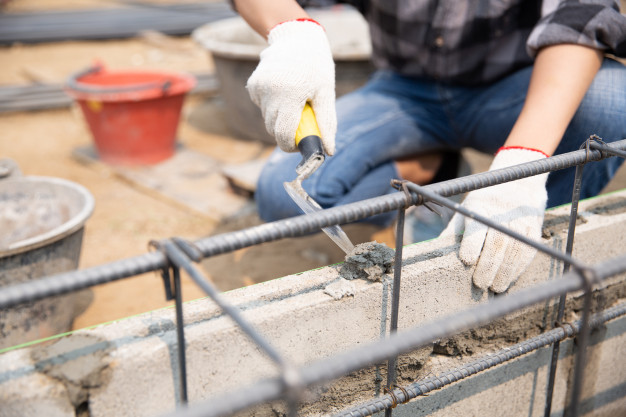 Commercial building maintenance is a challenge for today's commercial real estate owners. The recent death of a noted architect in Midtown Manhattan highlights the need for caution when maintaining commercial building exteriors.
On April 29, 2019, a piece of a structure's exterior fell, killing the pedestrian. Officials cited the building owner for a construction violation: "failure to maintain building wall(s) or appurtenances." Open items included damaged terra cotta in several places above the 15th floor, according to news reports. Even though this building had several other outstanding violations, by November of 2019, the city had approved façade work. The Jewish Voice told its readers that negotiations with the adjacent buildings owners delayed compliance with an order from the local building department to repair the roof and façade.
Whether you're a developer, lender, or building owner, maintaining your buildings are a priority. Construction in urban areas is booming. Urban infill projects can create special risks. Especially in areas with high-rise buildings and renovation, it's vital that building owners and managers have a documented process for both work in progress and ongoing maintenance. In this litigation, for example, the building owner's defense team may allege that delays by the city's planning department postponed work on the project. The target defendant, in this case the building's owners, could bring the city and the adjacent property owners into this costly litigation. Documentation of all correspondence, including emails, can help support the litigation process.
Tips for Commercial Building Maintenance of Exteriors
Commercial building maintenance of interiors is critically important, as well. However, exterior maintenance presents major challenges. Here are some tips from industrial supplier Grainger for exterior maintenance of commercial buildings.
Preventative maintenance – Develop an exterior maintenance plan. Schedule regular inspections, testing, servicing, repairs and replacements. Check for loose or missing building parts. Clean gutters to improve water drainage. Perform regular roof inspections. According to Travelers Insurance Company, frequent roof inspections extend the life of your roof. Inspections also help to reduce water damage and emergency repairs, which can be costly.
Start with the roof perimeter and flashing, which is the intersection of the roof and walls. Watch for ponding water, a sign of drainage issues. Inspect your interior walls and ceilings frequently for water damage. Water damage is the first sign of roof damage. Perform an inspection immediately after heavy rains or winds.
Regularly service heating and ventilation (HVAC) and plumbing systems – Annual HVAC checkups are routine in commercial businesses. However, one small plumbing leak can cause big problems for commercial units. Leaks can cause high water bills and, more importantly, severe damage. Failure to find leaks in a timely manner can result in the need to relocate tenants and lost income.
Commercial buildings with public restrooms frequently encounter issues with toilet and faucet leaks. These types of leaks can cause ceiling collapse and extensive drywall damage. In regions with high humidity, slow leaks can result in mold growth. Water leak-sensing detectors can alert building maintenance personnel of potential problems long before damage occurs. Nu Flow Midwest, manufacturers of epoxy pipe lining, recommends quarterly commercial plumbing inspections for commercial buildings.
Exterior appearances – A clean and well-kept exterior is critical for commercial building maintenance. Poor lighting, exteriors with aging and dirty windows, peeling paint, faded and torn awnings and similar issues cause problems. First, potential leaseholders may not find the exterior inviting and look elsewhere for leaseholds. Next, an unprofessional appearance makes your property a more attractive target for vandals and vagrants. Finally, poorly maintained lighting or parking lots without enough illumination can trigger liability claims if lighting problems contribute to an injury on your premises.
Documentation is the Key to Successfully Defending Claims
A successful records retention program is key to defending claims involving commercial building maintenance claims. Documenting all scheduled work, work in progress, or marked complete is important in litigation. This includes sweep schedules and snow removal records. Documents that outline your inspection and repair of facades, roofs, lighting, parking lots and wheel stops can be critical when defending liability claims. In the New York death case, attorneys for all parties involved in the litigation will create a timeline of events. This timeline will include all notices to the property owners, correspondence between adjacent owners and any lag time between notice and repair. Your records can make a difference between a win in court and a steep settlement.
Commercial Properties Don't Fall Apart Overnight
According to Grainger, 72% of commercial buildings in the United States were built before 2000. Some things never get better with age, so developing a priority system for repairs is critical. It can also help in litigation. Your attorney may be able to show that while you had pinpointed the problem, budget priorities destined for other more urgent fixes delayed an immediate repair.
If your building is in a historic district, the permit process can be onerous. Be sure to document the process in all repairs that require permitting. When defending a claim, your attorneys may show delays by cities or counties. They also may point to any problems with adjacent property owners, delays in renovations, or setbacks from contractors.
Jury members who own or manage their own properties understand these types of delays. However, in the event of litigation, it's up to you as a building owner or manager to provide documentation and testimony that helps the jury see the whole picture.