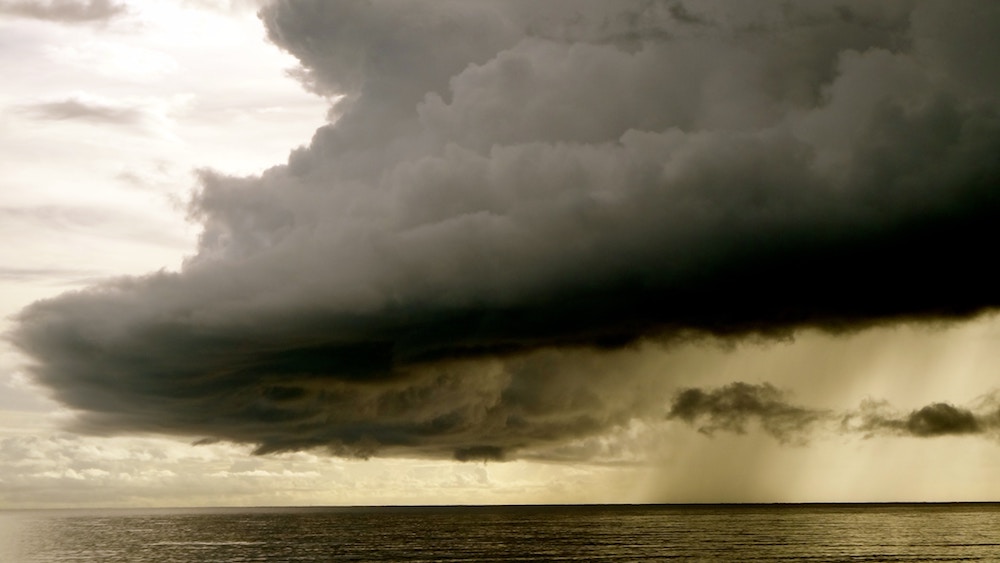 It's been a challenging year to say the least. We've seen a sobering string of natural disasters, one after the other reminding us how powerful nature is. More importantly, reminding us of the limitations of our own power. We stockpile emergency supplies, pour money into early detection systems and study our past first-response mistakes, all in an effort to minimize the loss of life and property. Real estate owners and managers are keenly aware of this philosophy. Their exposure to the threat of catastrophes is on par with (and arguably significantly greater than) any other industry. So what tools do they use before they get to the point where sandbags and boarded windows are the last remaining line of defense? They invest in catastrophe insurance.
What about regular property insurance?
When you think about what a "natural disaster" insurance policy would cover, isn't it basically the same as normal property insurance? If there's physical damage to your building, the insurance policy should pay to repair that damage. If you're losing rental income, the insurance should reimburse you.
You're absolutely right. Catastrophe insurance is basically a fine tuned version of a commercial property insurance policy. If you buy an off-the-shelf commercial property policy, it will cover you for very basic property losses. An accidental fire caused by a tenant would likely be covered. A good policy would likely include equipment breakdown coverage so your boiler replacement might be covered. These are commonplace, isolated events that an insurance company can wrap its head around.
But not all events are isolated. And it's important to remember that you are not your insurance company's only policyholder. If a hurricane hits, almost every policyholder in the region will have reason to make a claim. This means that it would be impossible for a carrier who offers full catastrophe coverage in all of their normal property policies to determine their total potential loss at any given time. There would simply be too many variables.
Property insurance companies deal with this "aggregation" threat by segregating coverage for the risks that could bankrupt them. It's the only way they're able to sell normal property insurance policies at reasonable prices without threatening the stability of our financial system.
Enter: catastrophe insurance
Catastrophe insurance is a catch-all term for insurance policies that cover one or all of a set of massive risks, including:
What else should I know?
Catastrophe insurance coverage can be found within your existing insurance polices but can also be found on a standalone basis. We've said it a couple times but it bears repeating. The obvious reason to buy a standalone policy is your current carrier refused to extend the additional coverage. But there are others:
What if you have the coverage already but your policy's limits are too low? Sure, your insurance limits are enough to protect you from everyday risks like a fire. The question is: are they enough to handle a fire and a flood in the same year? The minimum flood insurance limits that the government requires are relatively low (depending on property value) so this presents a major problem. In keeping with the "when it rains, it pours" worldview, insurance companies offer policies priced specifically for these low-probability/high-cost worst case scenarios as a solution. Specifically excess insurance and aggregate restatement policies.
Other policyholders are concerned about the potential for dangerously high deductibles in the event of a disaster. A company who wants to adequately insure their building but is financially constrained may accept a high deductible policy. While this does mean more financial certainty in the near term, if a claim hits, it opens up the possibility that your policy's high deductible will hurt your company as much as the hurricane the policy was supposed to be protecting you from. A deductible buydown (or "buyback") program addresses this by closing the gap between your standard deductible and your catastrophic deductible.
Property owners are also interested in the suites of ancillary services and coverages provided by these specialized policies. Crisis response assistance, contingent business income coverage and coverage for business interruptions caused by military order are all available from quality carriers in the space.
Want to know more?
Talk to us! Contact [email protected] for more info or to get started on a quote for catastrophe insurance.