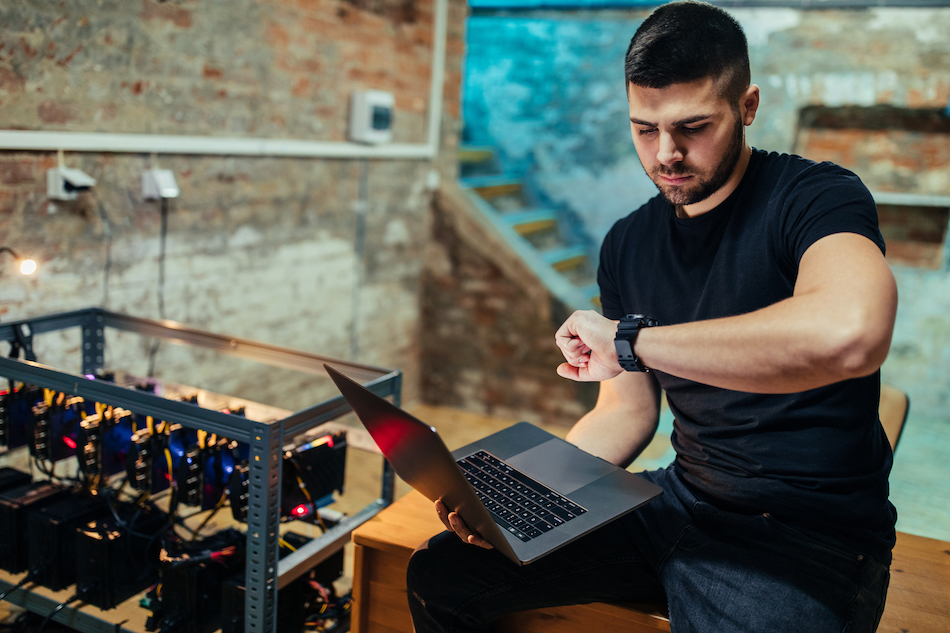 Thousands of cryptocurrencies exist in the digital marketplaces, far more than the number of fiat currencies today. Although cryptocurrency isn't anything new, this industry faces unique risks, unlike any other space. Crypto mining facilities are increasing in popularity, resulting in NFT housed real estate affecting property insurance — but how? This post reviews some of the ways we've experienced this impact unfolding. 
Crypto Mining Facilities vs. Data Processing Centers
Crypto mining is how new units of cryptocurrency are entered into circulation. Bitcoin is the most well-known decentralized digital currency and is typically classified differently than other digital currencies. However, in this post, we use the term crypto mining concurrent with "Bitcoin mining."
There's a misconception that crypto mining real estate is the same as a data processing center. While they share similarities, crypto mining facilities face risks that a typical data processing center doesn't have to navigate. Ask any insurance underwriter, and they'll tell you that crypto mining real estate has unique risks, making these facilities more hazardous than data processing centers.
Specific Risks for Digital Mining Facilities
In addition to the nature of work crypto mining facilities complete, underwriters must consider various other risks. 
Fire Damage 
Crypto mining real estate is energy-intensive, mainly because of how much computer processing power it takes to do the job. One common strategy is to purchase property in remote locations where power is accessible, but the land is less expensive. For example, former factories or other manufacturing facilities are often repurposed as crypto mining real estate.
However, many of these properties lack adequate cooling or automatic fire suppression systems. As a result, the risk of fire damage is high. The remote location frequently makes it challenging for emergency responders to arrive promptly. These risks are vastly different from a typical data processing center, usually in a central place with up-to-code cooling and fire safety standards. 
Inadequate Coverage 
Unsurprisingly, most people think that crypto mining facilities and data processing centers are the same. So, that's how they're listed on many commercial insurance submissions. This lack of clarity frustrates underwriters, forcing them to dig for more information or write inadequate policies. 
For example, suppose you list your crypto mining facility as an electronic data processing center. Upon further inspection, the underwriter discovers the full extent of your operations. There's a significant chance that the carrier won't quote your company whatsoever. A better approach would be to disclose all vital information to get the consideration and coverage you honestly need. 
Equipment Replacement Costs
Crypto mining facilities tend to use high-end and hard-to-replace equipment like other tech companies. This computing equipment is unique and very different from what traditional data processing centers use. For example, data processing centers typically use a collection of routers or servers. However, crypto mining requires powerful graphic cards or application specific integrated circuits (ASICs) to unlock codes. 
Also, the cryptocurrency space is a highly demanding industry, calling for quick decision-making and lightning-fast transactions. Equipment breakdowns can be detrimental to crypto companies as they wait on repairs or replacements.  
Nevertheless, rushing your insurance submission isn't the best bet, no matter how fast-paced the industry operates. Now is the time to slow down and evaluate your specific needs. For more information about assessing your needs and landing great insurance rates, read our post, How to Optimize Your Insurance Submission to Get the Most Competitive Rates. 
---
If you're interested in learning more about your commercial insurance options, please visit our Contact Us page. We're here to help!